Huawei announced the P8 flagship last week and it packed innovative camera technology. Or did it – ZTE's Nubia division has filed a lawsuit against Huawei, alleging that the Huawei P8 and MediaPad X2 infringe on two patents owned by ZTE.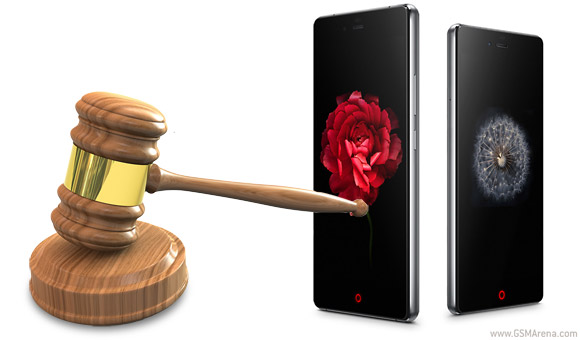 The first one is "Slow Shutter and Capture technology," which presumably relates to the light painting option in Huawei's camera. The second patent is more vague, "Imaging and Mobile terminal tech" (note that Google Translate often calls phones "terminals").
ZTE is asking Huawei to stop the manufacture on the infringing devices.
The company announced the lawsuit on its official Weibo account, here's the statement (via Google Translate):
Nubian phone camera technology has been committed to research and development, and has started to obtain the relevant patents, we strive to promote the development of innovative technology to the mobile phone industry. Faced with a wide range of Huawei Technologies Co., Ltd. of plagiarism, we felt it was time to stand up and use the law to maintain order in the industry healthy competition.
D
It's ridiculous to spend any effort trying to sue for designs. They're all just copying one another.
A
Hahaha dat's true iphone 6 already COPYCAT lmao
U
Does it matter when iPhone 6 is already a copy?