While we already know that ZTE will unveil an audio-centric phone at this year's IFA conference in Berlin, the device might feature a dual-speaker setup like the big Axon 7.
Today the company released a teaser image that focuses on audio with a "2" over a stylized bookshelf speaker, which some of us took for a dual camera setup initially.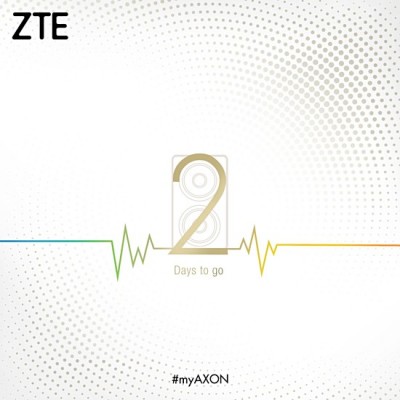 While roaming the IFA 2016 grounds as part of the press days we stumbled upon this huge poster hanging from the ceiling, which clearly showed the Axon 7 and Axon 7 mini, confirming that the petite flagship will be the centerpiece of the event (the big 7 is already official).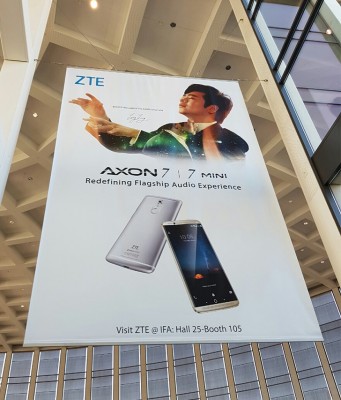 A grand poster for a diminutive phone
After a number of leaks, we have a good picture of what the the ZTE Axon 7 mini will be like. It can even be found already on pre-order in Germany though we would take the posted specs with a pinch of salt until ZTE confirms them officially.
D
the big gsmarena can't explain what dual speaker means ! even ZTE don't tell that, I hope someone will break down the phone to find out there are real stereo speakers or not Axon 7 and Axon 7 mini also... I see one big trend ...
D
I bet we get shafted in the UK. We'll have to pay the price of the big one for the mini(sic). I've heard the grey imports of the Axon 7 have dodgy inglish.
D
How does anyone believe 5.2" is mini?