Today Boost Mobile has launched a new Android-powered smartphone. It's another affordable unit made by ZTE, as it turns out. The ZTE Tempo is already available at the Sprint-owned prepaid carrier, and can be yours for only $69.99 plus tax. As usual when it comes to Boost, you don't have to sign any long-term service agreement with the company in order to get the phone at this price.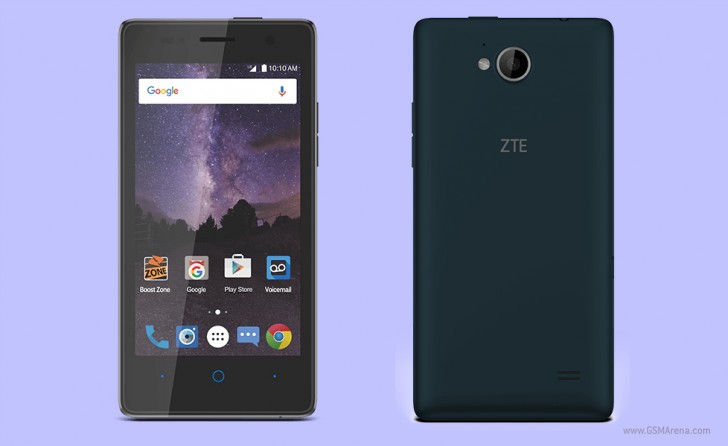 As you may have gathered from how much it costs, the ZTE Tempo is anything but high-end. It comes with a 4.5-inch touchscreen, the Qualcomm Snapdragon 210 chipset with a 1.1 GHz quad-core Cortex-A7 processor, a 5 MP main camera, a 2 MP front-facing unit, 4G LTE support, 8GB of expandable storage, 1GB of RAM, an FM radio, and a 2,200 mAh battery. It runs Android 6.0 Marshmallow, which isn't bad for a product that's this low-end.
The ZTE Tempo is Mexico roaming capable and domestic roaming capable, and you can pair it with an unlimited plan starting at $30 per month.
D
to compete the over hyped and over priced and truly made in China 'iPhone 7'.
D
Why does this even exist?
G
Snapdragon is qualcomm scorpion processer it is also known as s1