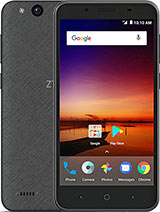 ?
This phone is terrible......VERY slow in every aspect....constantly updating......even lagged when trying to type a text or check emails. Do not buy this phone.....also contantly having to delete things cause storage space was full. Two weeks was enough for me then I had to get something else. Don't waste your time or money!!!!
s
Worst phone I have ever had. Garbage. 8 GB fills up in 2 weeks with updates. Slow and aggravating to use. Don't buy it!

Total of 3 user reviews and opinions for ZTE Tempo X.