ZTE violates probation, court-appointed monitor to stay for two more years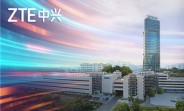 ZTE troubles aren't over. When the ban on buying US-made tech was lifted, ZTE agreed to take in a court-appointed monitor, who will keep an eye for future violations. The monitor was initially to stay until the end of 2020, but a US court just tacked on 2 more years.
The reason is that ZTE violated its probation, specifically it didn't dismiss the employees that were involved in the illegal shipping of US tech to Iran.
There are actually two monitors at ZTE – the court-appointed one and one from the Commerce Department. The latter will be on duty for 10 years and has deeper access into ZTE's operations. As part of the new ruling, the court-appointed monitor will get the same level of access.

As a recap, things looked grim for ZTE earlier this year – it paid massive fines and even ceased operation altogether. As part of the settlement ZTE agreed to split its business (phones and networking equipment) and to sell its handsets under a different name in the US. More recently, the company unveiled the Axon 9 at IFA.
T
That sounds more like a request from ZTE
?
Would selling their handsets under a different name keep them from violating?
T
Ah, here come the people who believe a fallacy; just because you're not famous or important, you should relinquish all desires to exercise your rights to privacy. "If you're innocent, then you should let us know everything! What are you hiding?" ...