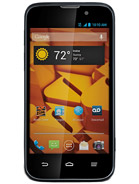 D
Hey i just have a quick question. Dose it need a sim card to work or is it ok with out it?
s
this phone is great until it breaks on you. this phone is one big softy. i had to replace this device 3 times all b/c of crack screens. im very careful with my devices but this one always broke on me. even with a $75 case from radio shack. this phone is trash. the lg volt is waaaaaay better
c
i lovethis phone is great.it has more power then the iPhone 4s and its even with iPhone 5..it's great i love it recommends it to anyone..and its cheap!!! and my 4g does is everiwhere!!!! :D
D
Had for over a month now. Excellent phone. The JB 4.1.2 is smooth and the battery lasts long, could get three days plus if I use conservatively. Earpiece could be louder, the music player is great with SRS enhancement.

I try to send a group message, but the action does not work, sends you to the contact (within a group) information rather than selecting. I think an upgrade to JB 4.3 or Kit-Kat may solve these flaws.

I still give the phone an "A" grade. A lot of phone and features for the price. Screen is sharp, videos are crisp.
D
I recently upgraded from the HTC Evo Design 4G (Wi-Max)and I went from download speeds of 3.0Mbps to over 18.00Mbps and over 3.0 upload. This is in Central NJ in the Plainfield Area. The earpiece audio is about 30% less than the Evo, other than that the phone is very responsive and has a crisper display. LTE was worth the wait, great phone for the price (got for $150.00 on Sale) of $200.00!
T
yes i agreed its a good mobile in a cheaper rate i think its more reliable
Total of 13 user reviews and opinions for ZTE Warp 4G.