User Interface
This ZTE Zmax Pro feels surprisingly snappy with the Qualcomm Snapdragon 617 CPU paired with a decent 2GB of RAM. This is thanks to ZTE keeping the Android modifications to a minimum. Many aspects of vanilla Android can be seen in the ZMAX PRO like the "Settings" interface, app switcher, lockscreen, and launcher. The only things from the UI that look significantly different over stock Android are the volume adjustment panel, quick settings, and swiping away notifications is a bit different.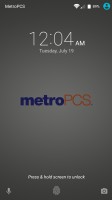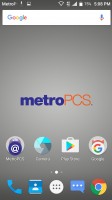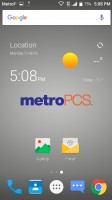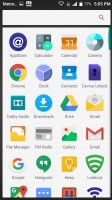 Lockscreen • Homepages and app drawer
Also, the "press & hold to unlock" threw us off a bit. Either way, if you're using a fingerprint, you'll never need to unlock the screen by doing this as placing your finger on the scanner will bypass the lockscreen right into the launcher which works fairly fast but it's not consistent with it taking anywhere from about 3/4 - 2 seconds.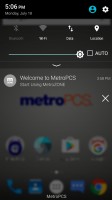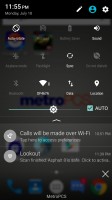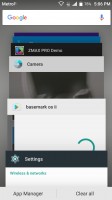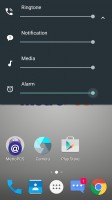 Notification shade • Expanded toggles • Recent apps • Volume control
The camera interface is quite feature packed and it offers features that other cameras offer like slo-mo, multiple exposure shots, and a manual mode which allows the user advanced controls of the camera.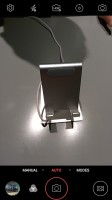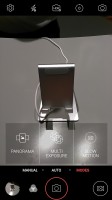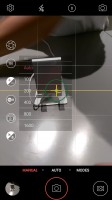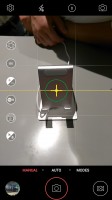 Standard shooting mode • Special shooting modes • Manual camera controls
Conclusion
The ZTE Zmax Pro seems like the phablet to beat at $99 price point. It feels significantly snappier than the Honor 5X even with its recent update to Marshmallow. The Snapdragon 617 that ticks in the Zmax Pro outperforms the 616 found in the Honor 5X. Honor's somewhat heavy EMUI could be a factor that affect its performance.
The ZTE Zmax may not be great for first-time smartphone users with its large 6-inch screen and somewhat confusing capacitive buttons. Still, it could make a great first phone for a young tech enthusiast, who's after an affordable device. Of course, $99 is the subsidized price for a pre-paid service on MetroPCS and the phone will be available exclusively from the carrier in the US.
ZTE continues to cater to the bang-for-buck with its 3rd generation of the ZTE Zmax lineup, which started with the ZTE Zmax back in 2014. The ZTE Zmax Pro continues that legacy with even better specs, more features like the fingerprint scanner, and an amazingly competitive price.