Chinese smartphone manufacturer OnePlus has stopped selling the 128GB storage model of its OnePlus 3T smartphone. A quick look at the company's official website confirms that the variant has been discontinued.
Update: Turns out there was a mistake in the listing and the 128GB OnePlus 3T in India is just out of stock. If you were planning to get one, you will get a chance once the the new units arrive.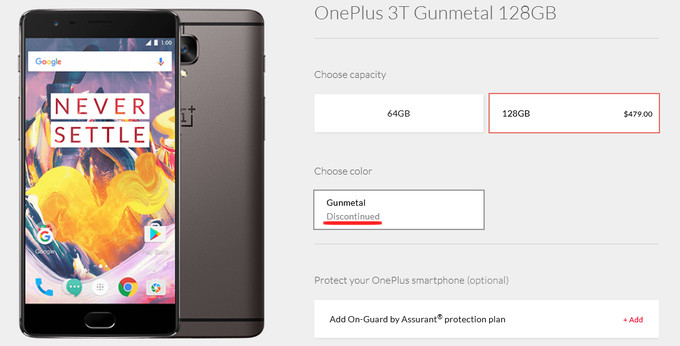 As for the reason, according to a OnePlus representative: being a small company, they want to focus only on one flagship device. Following is the complete statement: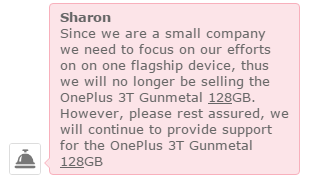 Needless to say, the flagship the rep is referring to is the OnePlus 5. The phone has been the subject of some leaks and rumors of late, with the latest one revealing dual front facing camera and ceramic back plate.
f
oneplus and oppo are backed by BBK which is quite big.. and its been years and company is about to release its 4th flagship, i don't think its that small. to give reasons like that every time something happens.
?
Yes we already know that Oneplus. You only update your most current flagship and abandon your other flagships immediately when the new phone arrives.
t
This an attempt to not cannibalize OnePlus 5 sales.