The much-anticipated and much-leaked slimmer version of the Xbox One console is now finally official. At E3 today Microsoft took the wraps off the Xbox One S, which is 40% smaller than the original Xbox One.
It has 4K support, however this doesn't mean you'll play any 4K games. Instead, this is all about you being able to watch high-res streams from Netflix and Amazon, or 4K Blu-Ray discs. On the other hand, HDR TV sets are supported too, and some games will do the HDR thing - first of which will be Gears of War 4.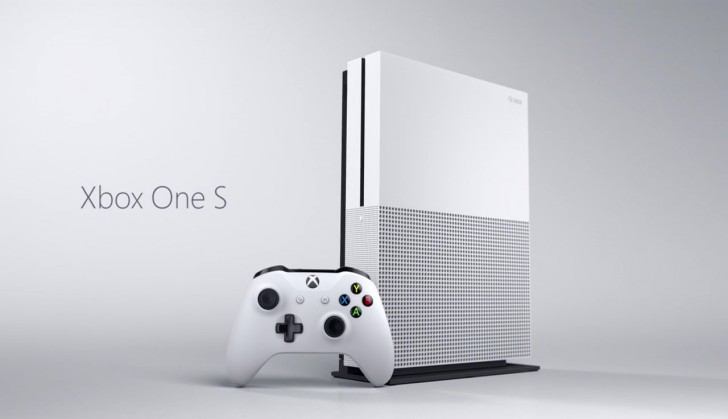 The Xbox One S has a built-in power supply, so no more unsightly brick. The controller has been redesigned, now featuring textured grips and improved range. It will also connect to your PC via Bluetooth, so an adapter isn't needed anymore. This will be sold separately too, not just bundled with the console.
The Xbox One S will become available in August and there will be three storage capacities to choose from: 500GB, 1TB, and 2TB. The pricing will be $299, $349, and $399, respectively. The first one to launch will be the 2TB edition. The vertical stand for the console will cost $20.
On the other hand, next year (in the fall) Microsoft will launch a new Xbox, currently codenamed Project Scorpio. This will do 4K gaming and will support VR experiences as well. It will boast six teraflops of power, so you might want to think long and hard about buying the Xbox One S this year as opposed to just waiting another year for Scorpio.
?
I think this new smaller form factor in white looks fresh
?
asphalt 8, modern combat 5... ;)
?
I hope so because I buy an iPhone 7 and when it's design won't change and it won't have new features, the A10 must be at least 300% more powerful than A9
ADVERTISEMENTS