We know pretty much everything there is to know about the Samsung Galaxy S21 lineup at this point but Ice Universe is still giving away some small but important details about the devices. This time it's about the Galaxy S21 Ultra and why it might prove to be the best phone for telephoto shots.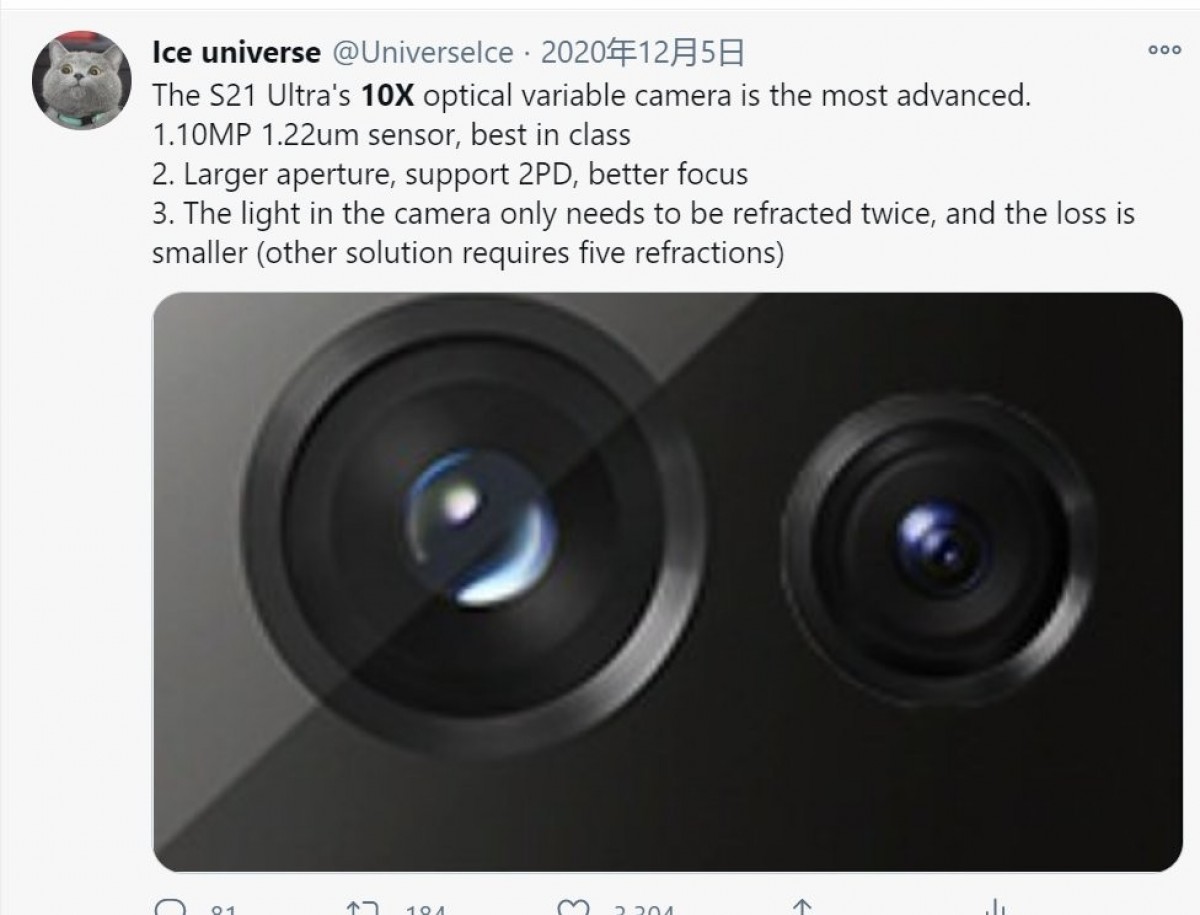 The detailed specs of the 10x zoom camera are no longer a secret. It will use a best-in-class 10MP, 1/3.24" in size and with 1.22µm pixels. The lens features f/4.9 aperture, OIS and 240mm (10x) periscope telephoto zoom. But the most important bit is that the periscope system does the 10x zoom by just two refractions instead of five like other periscope systems do.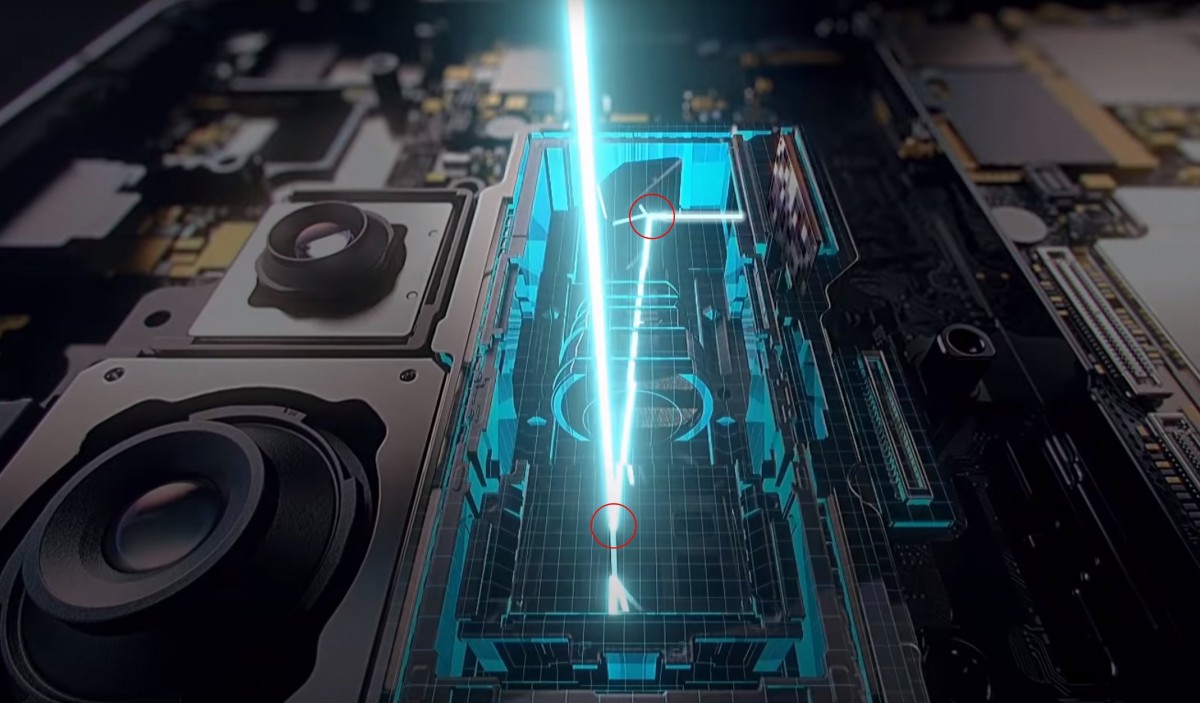 This should result in improved clarity and overall quality of the image because refracting the light into the sensor just twice is considerably better than five times. Surely, we will get more details tomorrow.
M
Except you are confusing F-Stops and T-Stops...
m
Yes, something like that. Actually, it's more that Samsung used a larger sensor, but did not compensate enough by using a much larger aperture. For example, 150 units of light could fit through a hole of a specified size. After traveling t...
N
I see, so basically there's less light hitting the sensor per area on S21 Ultra due to aperture being not large enough, and Samsung compensated for it by using a lot larger sensor. I stand corrected for the part where I said S21 Ultra "take...
ADVERTISEMENTS