Following a similar move made for its iOS app in October, Adobe has announced that starting today Photoshop Lightroom for Android is free to use. Previously, you needed a Creative Cloud subscription to take advantage of the app's features, but not anymore. This change is introduced by version 1.4 of Lightroom for Android, which is already available in the Google Play Store.
There is a slight caveat here, as you may expect. You can use Photoshop Lightroom for Android all you want, but if you need to sync edits and files with the desktop version of the software, you still have to purchase a Creative Cloud subscription.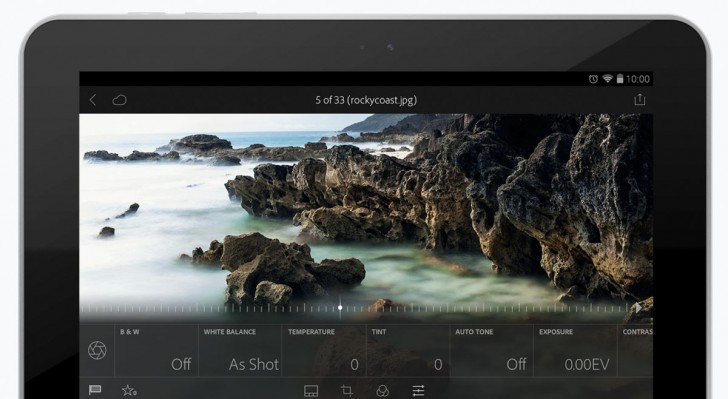 Yet you may not see the need for going to a computer, since Photoshop Lightroom for Android can do quite a lot of stuff (even with raw DNG files). It has everything from "simple one-tap presets to powerful advanced adjustments", and supports copying edits across photos. And naturally, any edit can be reverted with just one tap.
D
Its great news!!!android users will get Adobe Photoshop light room with free of cost.
D
Depends on which device you using and also how many of the complete suite of apps you use, any iOS device will beat out any Android device when it comes to Adobe's mobile offerings, get the iPad pro though and it gets even better.
?
Most of Adobe's mobile stuff is kind'a terrible though, so we're not missing out on anything worthwhile. Feel free to enjoy that thought.