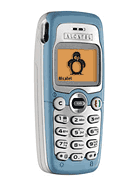 B
Hi
My friend has a Alcatel One Touch 331. It is a good phone and I am getting it from him on Monday. I think that the phone would be really good with a game like Snake 2 or something. They are great phones and can't wait untill i get one. From Brad.
R
Pls let me where should i get alcatel 331 model phone in India.pls let me the price also
thanking you
Raoof
Total of 65 user reviews and opinions for alcatel OT 331.