Amazon celebrated its 20th birthday on July 15 with a sale larger than Black Friday called Prime Day. Available only to Prime users, the sale proved to be a big success for the company.
Worldwide order growth increased by 266% over the same day last year and 18% more than last year's Black Friday.
In the US, Amazon shipped 47,000 TV sets, 41,000 Bose headphones and 14,000 iRobot Roomba 595 Pet Vacuum cleaners. Amazon's own Fire TV Stick flew of the shelves at the rate of 'tens of thousands" in just one hour. Fire tablets were popular too and more were sold than on Black Friday last year, but the exact number isn't disclosed.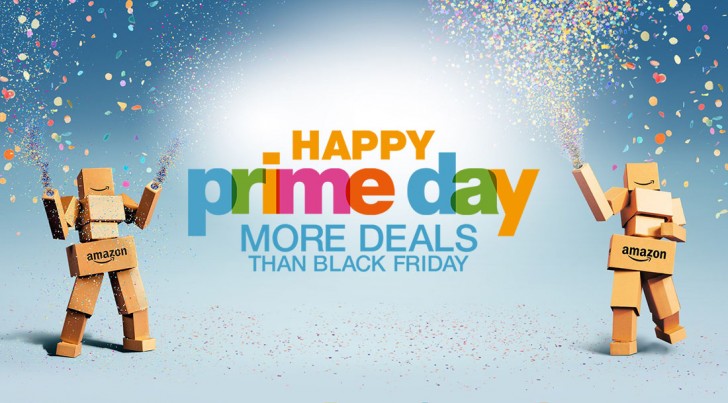 Despite proving to be a success, the first ever Amazon Prime Day was met with discontent by some customers. Their expectation was that the mega sale would include more tech related deals.
For Amazon however, Prime Day did exactly what it was meant to - push users to try out the Prime service. On July 15 more new members tried Prime worldwide than any single day in the company's history.
I am sure Amazon will try this again next year.
Going into this, we weren't sure whether Prime Day would be a one-time thing or if it would become an annual event. After yesterday's results, we'll definitely be doing this again.
Finally, here's an interesting list of the top selling items in different countries:
US: Lord of the Rings: The Motion Picture Trilogy
UK: Lenovo FLEX 10 10.1-inch Multimode Touchscreen Notebook
Spain: SSD Drive
Japan: Green Smoothie mix
Italy: Logitech Keyboard
Germany: Croc Sandals
France: Monopoly Boardgame
Canada: Huggies Diapers
Austria: Croc Sandals
E
It seems Amazon is only comparing against the Black Friday day rather than the week it runs its lengthy selections of lightning deals for. Generally I always get a few items during the Black Friday week, but there was nothing on Prime Day that convi...
n
friday ws block..hahahaha
i
Cnet suffered a lot from doing the switch too. They used to have a great comment community, but after switching to Lyfe instead of Disqus the community died