Now that the Galaxy Note 3 KitKat firmware is rolling out globally, Samsung is focused to deliver the latest Android version on the Galaxy S4 as well. It seems there are already test firmwares and one of those has popped up over at XDA Developers.
Two weeks ago we saw a test KitKat firmware for the international I9505 model. Today's firmware is for the AT&T-bound Samsung Galaxy S4 (SGH-i337) and features everything the Note 3 has already offered - Android 4.4 KitKat, the latest TouchWiz, faster UI, better RAM management, new status bar icons.
The firmware is 1.51 GB big, but has some issues so unless you desperately need to have KitKat on your AT&T Galaxy S4 right now, you should probably wait for the official update. Early adopters report an issue with the video player and a specific video codec, which makes the S4 crash and reboot.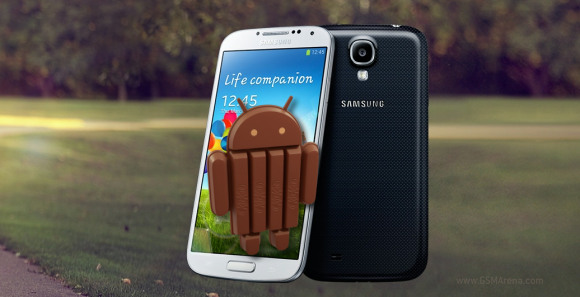 In case you decide to try it, you can find the download links by hitting the source link below. Note that the firmware contains a new bootloader, which means once you go KitKat, you will NOT be able to go back to Jelly Bean easily.
According to the latest reports, the official KitKat ROM for the Galaxy S4 should become available in February or March.
D
When are they gonna officially release 4.4 for I9500? 4.3 has some issues that make my phone lag. It doesn't seem its an S4 now...
T
Will it be for the Samsung Galaxy S4 Active too?
D
Very soon. Before February I guess.