Following the registration process, LG has started rolling out the Android Oreo beta to the V30 and V30+ smartphones. Weighing in at around 1.2GB, the update is currently hitting units in South Korea.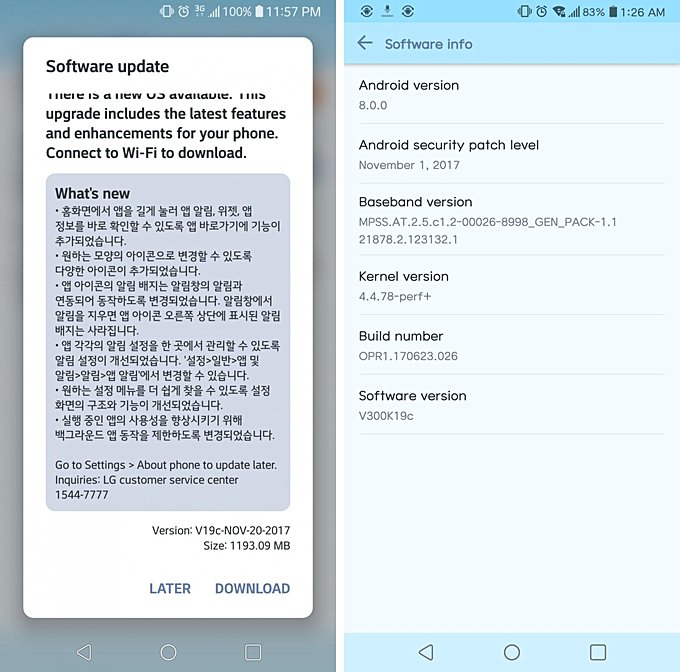 Aside from the usual Oreo goodies, the update includes Android security fixes for November.
Given that it's a beta build, expect some bugs and performance issues. The stable Oreo build for the LG V30 should start rolling sometime next month, provided that testing goes smoothly.
can confirm there is no treble\
Can anyone confirm whether or not it has project Treble support.??? That may explain the delay for G6 as well as HOPE
What?