Today Google has announced that it plans on partnering up with Visa and Mastercard to make payments on the mobile web easier. Starting in "early 2017", Android Pay will integrate with Visa Checkout and Mastercard's Masterpass service. Once that becomes possible, you'll be able to link up your Android Pay account to your Visa Checkout or Masterpass account.
Then when you visit a website that supports Checkout or Masterpass you'll complete transactions using Android Pay, without needing to enter any additional details. You authenticate using your fingerprint, so no more entering usernames and passwords. Website owners won't need to change anything, this integration will automagically just start working - and the payment buttons will be auto-updated to show Android Pay too.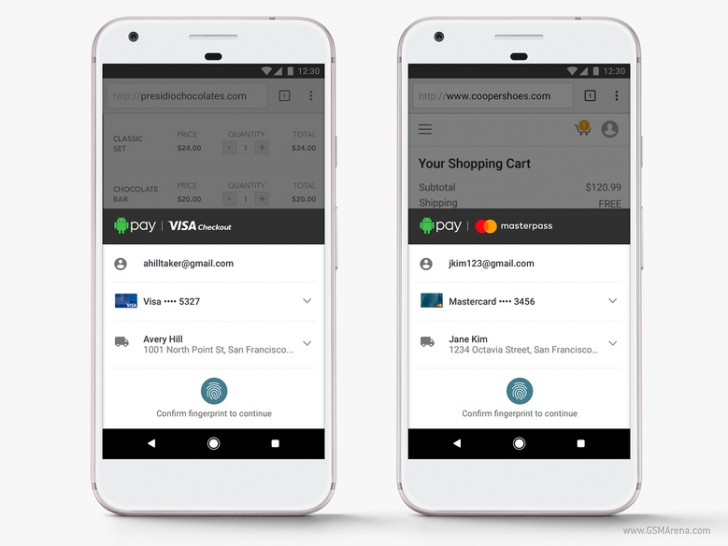 Google says hundreds of thousands of websites use Visa Checkout and Masterpass, so this will be a pretty big expansion for Android Pay's reach.