AnTuTu's Android power rankings for November are out and unsurprisingly, the high end is all Snapdragon 888 Plus' with a few vanilla 888 sprinkled in. The statistics are taken from November 1 until the 30 and only phones to have completed more than 1000 runs qualify. The number below is the average and not the highest.
The Xiaomi Black Shark 4S Pro is the leader for a second month in a row.
Also unchanged from October are the next six places, occupied by the SD888+ ZTE nubia Red Magic 6S Pro, vivo iQOO 8 Pro, the SD888 Xiaomi Black Shark 4 Pro, the SD888+ vivo X70 Pro+, Asus Rog Phone 5s, and the SD888 vivo iQOO 8.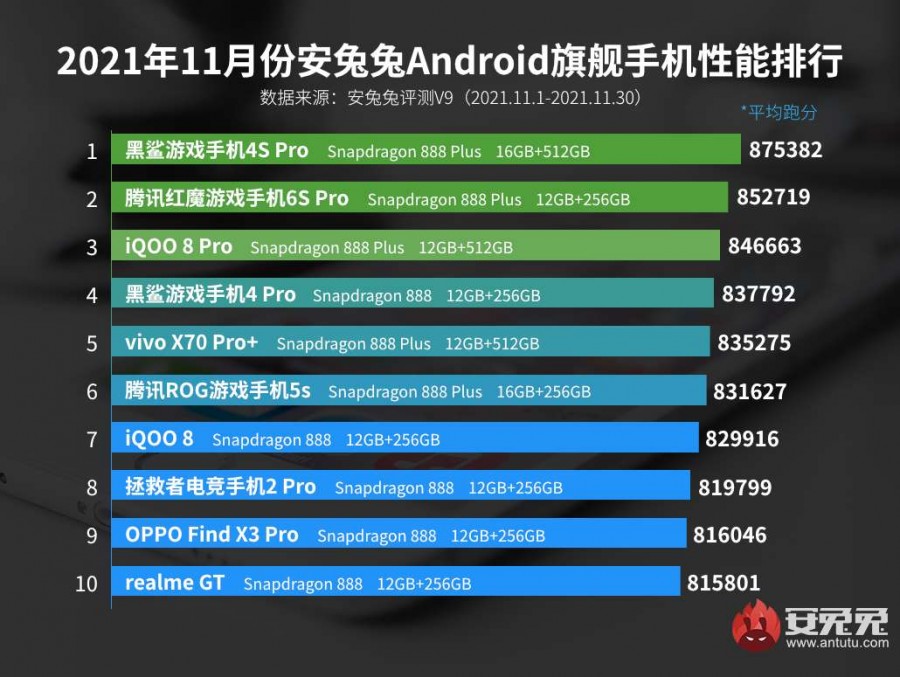 On the midrange side of things it is adomination by Snapdragon 778G-powered phones, like the vivo iQOO Z5 and Oppo K9s. In third is the SD780G Mi 11 Lite 5G.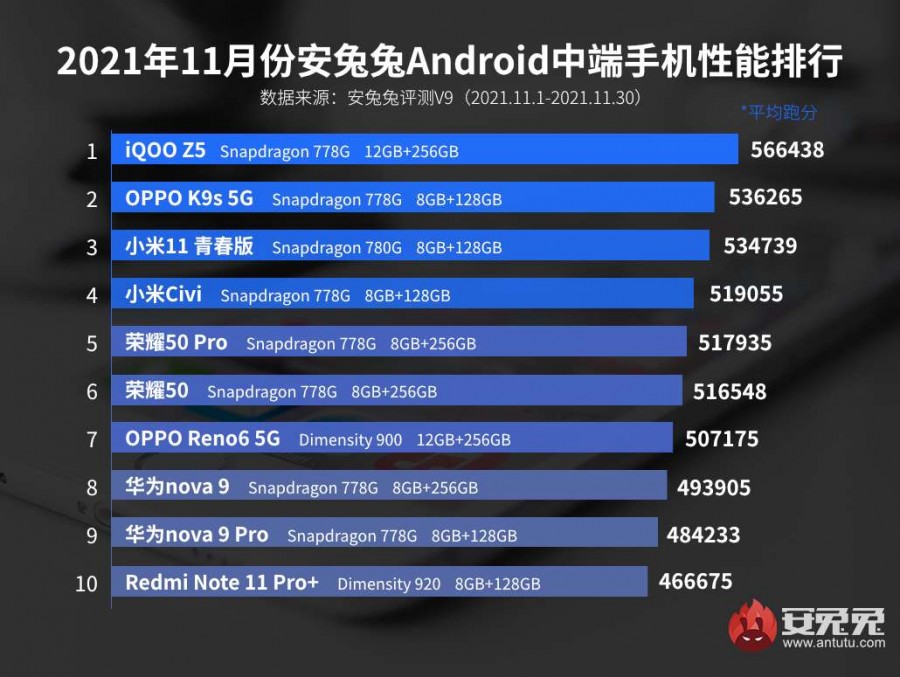 It would be interesting to see if any phones, powered by the new Snapdragon 8 Gen1 platform enter into AnTuTu's December power rankings.
D
"Such a weird statement for the dude who started it first" you must have dementia because if you scroll down you will see that you insulted me first. ""You are a weeb if your name isn't a romaji" Toxic mindset,...
D
""The reason why my name is Hyuuga is because I visited the actual city in Japan as a kid and as such it holds a deep place in my heart." okay and? it does not change anything I have said. "Such a weird statement for ...
ADVERTISEMENTS