Ladies and gentlemen, brace yourselves. On December 15, AOL Instant Messenger (AIM) will be no more. Oath officially announced the sad news today. Oath, by the way, is the Verizon subsidiary that holds the combined operations of Yahoo and AOL.
Anyway, this news is quite shocking. Mostly because it reveals the fact that at the moment AIM is still alive and kicking. That's unexpected to say the least. It's probably a good time for it to be put out of its misery, though.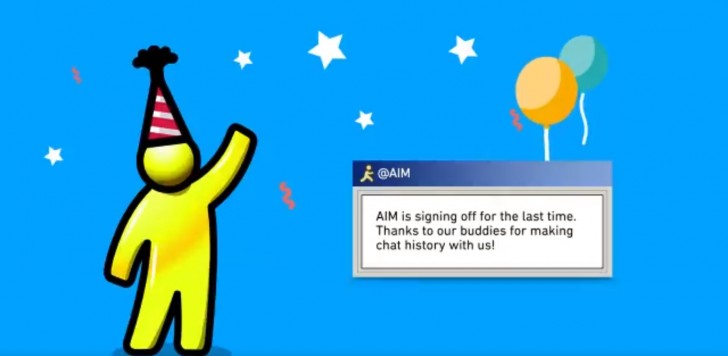 AIM started out as the built-in chat app inside America Online's desktop client. It took off (at least in the US) in 1997, when it became a separate standalone application. So it's lived until the nice age of 20, give or take.
While Oath hasn't revealed if it plans to replace AIM with anything else, the most likely candidate for that role is Yahoo Messenger - yes, this still exists too.
D
Messenger won't connect anymore. You can use Skype to view your messenger contacts: https://support.skype.com/en/faq/FA12246/what-ha­ppened-to-my-messenger-contacts-in-skype