Apple has silently increased the retail price of its iPhone 5s and 5c models in France. The price increase isn't drastic - the iPhone 5s 16 GB model has saw a €10 increase, the 32 GB model a €12 and the 64 gig model €18. The iPhone 5c has seen €10 and €12 increase for its storage capacity options.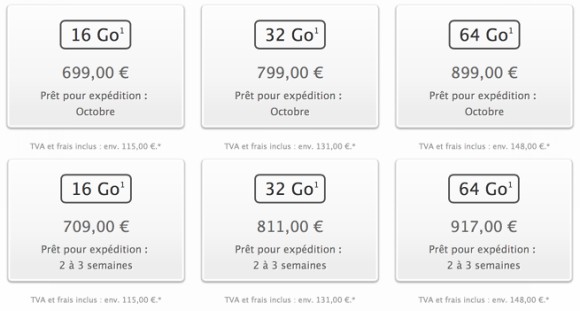 Apple hasn't made an official statement about the price increase, but speculations are that it was done to compensate for the changes in Euro to US Dollar exchange rate. The company is quite protective of its profit margins, so it's not a theory we find hard to believe.
Apple did the same thing for the iPhone lineup in Japan as well, citing changes in foreign exchange rates.
Lately, the non-US markets have suffered several times from Apple's pricing scheme and it appears that the practice of making the latest iTech more expensive than its predecessor is here to stay.
D
Prices increase and new iPhone in France: iPhone 4S 8GB: increase of $ 9, now available at $ 559 5C iPhone 16GB: $ 13 increase, currently available at $ 833 5C iPhone 32GB: $ 16 increase, currently available at $ 972 5S iPhone 16GB: $ 13 i...
ADVERTISEMENTS