Love and hate 2.0
Apple iPad 2 review: Love and hate 2.0

Final words
Our first Apple iPad review was posted in our blog. Sure, our blog was only just starting at the time and needed a boost. But that's only one side to the story. Tablets back then just couldn't match phones and weren't ready for primetime. Look at them now. Nearly every maker and platform is taking tablets seriously.
So, Apple has done it again. This can be a simple statement, said in a flat level tone. As in Apple's second tablet brings a few upgrades. Or, you can go all caps and multiple exclamation marks. As in, Apple has again set the standard for others to follow.
Apple sold millions of the first iPad. In just two days, the iPad 2 was out of stock in the US. And these are not the original iPad owners chucking their old tablet in the bin and lining up for the new one. The iPad 2 isn't meant for them. It does not upgrade the first-gen gadget – its goal is to convert NEW users.
The updated iPad 2 doubles the processing power and gets FaceTime and HD video. The speed boost is tangible but developers are yet to use its full potential. The real benefit of the newly-added cameras is FaceTime. HD video recording is not essential on a tablet really. You know, most of the iPad owners are likely to have a more portable gadget capable of capturing HD video.
Essentially, it all comes down to your own definition of portable. Some will like their tablet always at an arm's length away in the living room. Others will gladly take it out but most likely carry it in a bag, not in the pocket or hanging around the neck. So much for shooting a quick video.
In portability terms a tablet comes between phones, netbooks, and laptops. Combinations between these gadgets can vary but a tablet always seems to be the least essential. But are people having second thoughts? Do they take long to be convinced? No, sir. And Apple does deserve credit for that.
The iPad 2 is virtually competition-free for now. Android 3.0 Honeycomb tablets, save for the Motorola XOOM, are still in the works. Motorola rushed the XOOM launch to counter the new iPad and ended up with no Flash and compatible apps. The XOOM is effectively an unsupported tablet for the time being. And to make matters worse, it's prohibitively expensive.
Samsung's Galaxy Tab 10.1 and 8.9 are scheduled for June release. They both look capable of seriously challenging the iPad 2 and we hope Android 3.0 will have the desired level of support in time for their launch. They deserve it.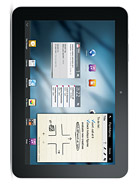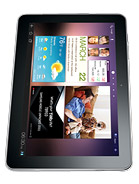 Samsung Galaxy Tab 8.9 and 10.1
Android Honeycomb is quite a looker, has almost none of the restrictions of the iOS and is already reaping the benefits of a solid developer community. It has its flaws too – the Market has still to catch up, developers need to accommodate different resolutions and hardware differences.
Android Honeycomb is a dedicated tablet platform while iPads use an upscaled smartphone OS. Droid tablets will certainly get an edge from an OS designed from ground up to make better use of screen estate. But it's Apple that seems to be a step ahead of the competition so far. Like it or not, Apple has done it again.