In line with what CEO Tim Cook revealed last month, Apple's mobile payment service - Apple Pay - has now also been launched in Australia, making it the fourth country - after the US, UK, and Canada - where the service is now available.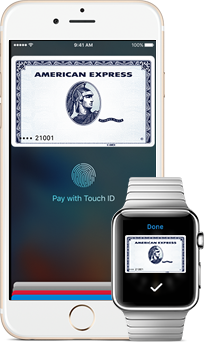 The service - which allows you to make payments using an iPhone 6 (or higher) or an Apple Watch - is, however, only available to Amex card holders Down Under, and that too only those who've got their card issued directly from American Express.
Similar restrictions are also there in Canada, where the mobile payments service was launched earlier this week. Several other countries, including Spain, Singapore, and Hong Kong are scheduled to get Apple Pay in 2016.