Apple released a new beta of iOS 10.1 to developers yesterday. It features a bunch of additions and improvements, but probably the biggest one for most users is going to be the new emoji.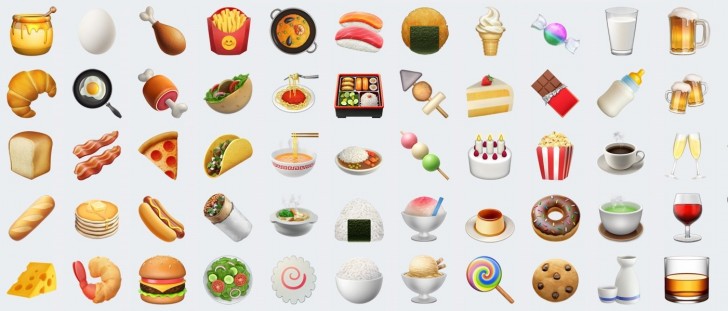 For starters, iOS finally added support for the Unicode 9.0 emoji set. This includes some new emoji, such as shrug, facepalm, rolling on the floor laughing, selfie, bacon, and a whole bunch of other food and animal emoji. Apple also redesigned its set of animal and food emoji, giving them a much needed fresh coat of paint, and they look much more natural now and suited for high resolution Retina displays. Emojipedia has much more on this topic in their blog post.
Moving on, iOS 10.2 beta also adds three new wallpapers on the iPhone 7 that are being used for the promotional material for these phones but weren't actually included on the devices themselves. A new celebrations effect has also been added to iMessage. The Videos app now gets a widget. There is now an option to rate music on a scale of five stars in the Music app. This is different from the Like/Dislike option that also affects your 'For You' recommendations. Lastly, you can now choose to save the Camera app settings (flash, HDR, etc.) so they next time you open the app they don't get reset to Auto.
The update is available to users with a developer account. We expect the stable release to come out by the end of this month.
?
Great. Apple launches new features. It is awesome. Specially Thanks to iPhone Developers. Please keep on updating this kind of post on your website. apple airport customer support
J
I'm an iPhone user. About a month ago my apple ID was shown me following error! Your apple ID has been disabled! After that problem, I gone to apple website and checked the iPhone support page and I find three guides and it's not match with my pr...
ADVERTISEMENTS