Apple Watch 2 is expected to go official on September 7 and the signs are all over the internet. The stock of the original Apple Watch is nearly depleted and yet no new Watches are made to replenish it. There are various leaks of the new hardware, too.
The next Apple Watch is rumored to reuse the original design and come in 38 and 42 mm flavors. It will be adding GPS radio and probably enhanced processing capabilities.
The latest report coming from China pictures the new battery for the 42mm model. The new unit has a capacity of 1.28 Wh or 334 mAh - that's 35% increase over the 246mAh battery in the original 42mm Watch.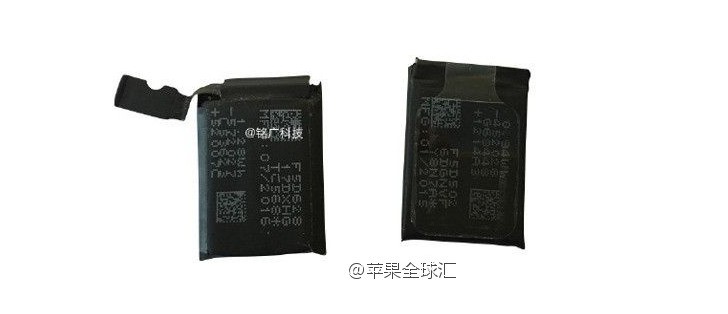 Apple Watch 2 (or more likely Watch S) will be announced on September 7 at a special Apple event, complementing the new iPhone 7 series. It will run on watchOS 3, but we are yet to discover more on its expanded capabilities besides GPS tracking.
?
You need to wear it while you sleep so that the watch can monitor your sleeping pattern.. That is why all android smartwatch are independent of smartphone.. Only Apple watch has to be tethered the whole time.. A standard watch battery can last from y...
?
how many of you guys with ridiculous comments about battery life have used an apple watch day to day? I could get 2 full days out of my apple watch if I wanted to. But it really doesn't matter, I take my watch off to get to bed and put it on my bedsi...
ADVERTISEMENTS