Apple is planning to launch at least one ARM-based Mac next year, reports Bloomberg.
According to its sources, Apple is working on three custom ARM-based chipsets for Macs, which will be based on the A14 processor that will power the 2020 iPhones. Although based on the A14, the Mac versions of these chipsets will be much more powerful.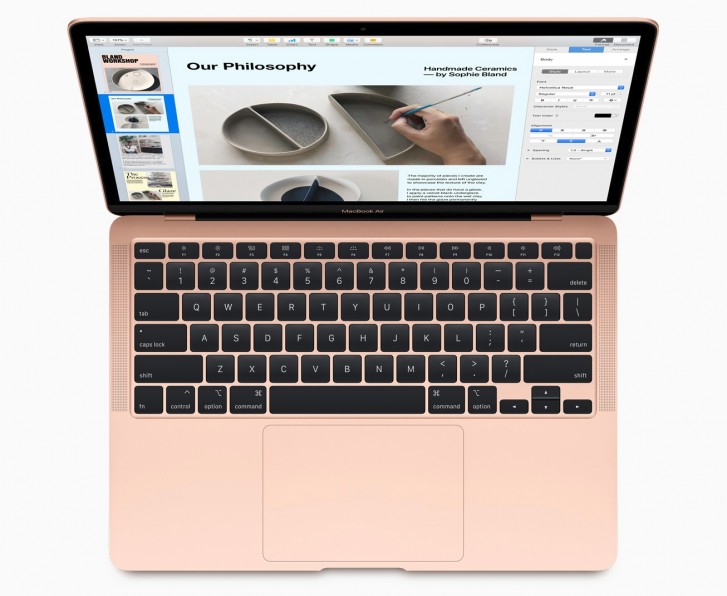 Exactly how powerful? According to the the report, the first of these three chipsets will have eight high-performance cores (codename: Firestorm) and at least four low-power cores (codename: Icestorm) for efficiency. The later models will have more than 12 cores. For context, the current Apple A13 is blowing the doors off the competition with a 6-core design.
The chipsets will be manufactured by TSMC on the company's 5nm fabrication process. It will be a complete system-on-chip, including the CPU and GPU on a single die similar to the current A-series chipsets.
The Macs with ARM-based chipsets will continue to run macOS operating system. Apple will likely offer some system to port existing x86 applications to the ARM instruction set. The company's Catalyst feature currently allows developers to port their iOS apps to macOS, so it's possible the feature could be updated to do the opposite.
It's most likely that the first ARM-based Macs would be MacBooks, as the performance and efficiency ARM brings will mostly benefit mobile computers. However, we wouldn't be surprised the standard, non-Pro iMacs also make the jump some time in the near future.
V
Nvidia? Nvidia has only one soc running on switch and shield TVS, they cant compete with Apple A chipsets in graphics or processing power. If you talking about Nvidia mobile gpus it is different category, because it is discrete mobile gpus with much ...
V
lol, do you even read, it will run full fledget MacOS replacing crappy intel chipsets
ADVERTISEMENT