Apple's annual Worldwide Developers Conference (WWDC) is taking place next week, from June 4. Today a new rumor claimed to come from "people familiar with the plans" says the company will not unveil any new hardware on that occasion, instead choosing to focus on software tweaks.
iOS 12 is expected to be unveiled on Monday, and one of its main features will be a Digital Health initiative. Under that umbrella will sit a number of tools aimed at helping users monitor how much time they spend on their devices and inside certain apps. These details will be bundled into a menu of the Settings app in the new OS version.
If that sounds rather familiar, it's because Google's already announced something incredibly similar for Android P, its next mobile software iteration. These moves come in response to a growing outrage at how "addictive" mobile devices supposedly are.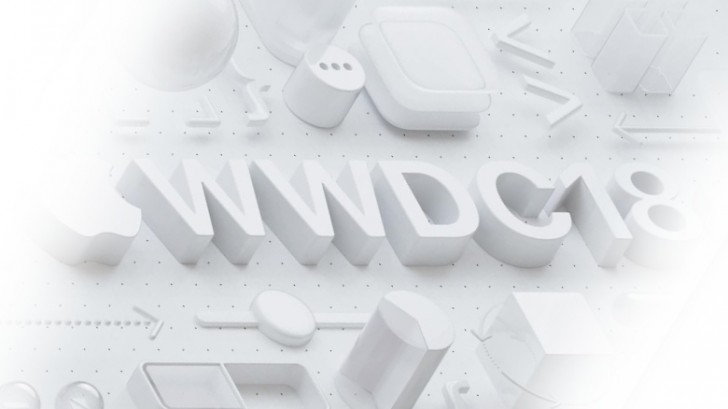 ARKit 2.0 is being developed internally and this will enable a new mode that would let users play AR games against each other in the same virtual environment. Another upcoming mode lets you drop objects into an area and have them virtually remain in place after that. All of these features, baked into iOS 12, will serve as a prelude for a rumored Apple AR headset that should arrive in 2020 at the earliest.
iOS 12 will also let you snooze notifications and track the stock market better. Improvements are on the way for video calls and sending Animojis too. This release of the company's mobile operating system will be all about quality and responsiveness - thus, big new stuff such as a redesigned Home screen, an AI upgrade for the Photos app, and new file management tools for iPads, are only coming in 2019.
While Apple is working on a successor to the MacBook Air, as well as refreshes for the MacBook and MacBook Pro lines, these will only be ready later in the year. The same goes for a redesigned iPad Pro family with Face ID built-in. This year's Apple watches will keep the size of the current models but include bigger, edge-to-edge screens, while still supporting their predecessors' bands. Be sure to check back next week for our full coverage of WWDC 2018.
Exactly.
Well... they could save themself if they only ditched iOS and just come to android. Otherwise. Yup.
k
Hopefully Apple remove the speakers and the microphones from the next iphone and tell their customers ( Who needs speakers, we got you an ear pods for $200 and they are the best) And believe me they will buy it even if it comes without screen :)...