Wrapping it up
We are still not convinced whether changing the screen aspect ratio is enough on its own to warrant the release of a new model with almost identical specs, but it's not up to us. If the buyers want that, the manufacturers will oblige.
Overall, we really enjoyed our time with the Archos Diamond Omega. Nubia engineers truly managed to take an already impressive flagship offer (the Z17) and make it all-round better. And we're not really referring to the new 17:9 aspect ratio either. What's even more important are the various little tweaks and fixes they have managed to implement to address many of the issues we had with the original.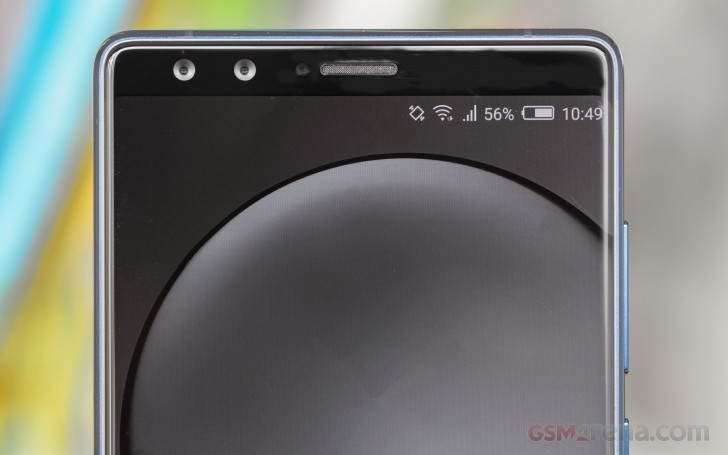 It's almost as if the Nubia Z17 got a second chance to shine even brighter, through another revision. And whether you appreciate the new aspect ratio or not, it is what likely permitted this revion of this affordable device with top-notch specs.
Archos Diamond Omega\Nubia Z17s key test findings
The Archos Diamond Omega is yet another phone to adopt the trendy ultra-wide aspect ratio. Although, in this case it is a pretty non-standard 17:9 one. The new body is not very compact. There is still arguably room for a home button and navigation keys, but those are gone. We like the floating appearance of the display and the curvature on the back. However, materials seem to be downgraded over the Z17 - the front glass managed to scratch during the review and the back feels plasticky.
The fingerprint reader is still on the back of the phone and still just as snappy and reliable as on the Nubia Z17.
The new taller display is basically created, so as to fit a constant navigation bar on the bottom and mostly utilized as such. The panel is a little taller than FullHD and perfectly sharp, also decently bright and with respectable contrast levels. Not really 2017 flagship-grade, though. The same goes for sunlight legibility and color accuracy. The entire screen has a blue cast we didn't quite get used to.
Connectivity on the Archos is pretty decent - Dual SIM support and Cat.9 LTE speeds. Bluetooth is still of the older 4.1 variety, with no fancy add-ons, like aptX HD. There is no FM radio and unlike the regular Z17, there is no IR blaster this time around.
The Archos Diamond Omega has 100mAh less battery capacity, despite being thicker than the Nubia Z17. The phone takes full advantage of the battery saving features of the Snapdragon 835 in off-screen tests. On-screen, endurance suffers slightly from the new aspect ratio, but not a lot. And an endurance rating of 74 hours is still a solid accomplishment.
The Archos Diamond Omega performs similarly to other Snapdragon 835 devices. The OS makes full use of the silicon, especially in CPU-centric tasks. The new aspect ratio takes a surprisingly small toll on on-screen graphics performance. This is understandable, since most apps and games don't scale to fullscreen, but rather leave a navigation bar constantly visible on one side.
Nubia UI 5 has been stripped-down quite a bit by Archos. A few Nubia advanced features are missing, but so is all the bloat. Plus, the OS has Google Play Services and a full Google app package and is still stuffed with all sorts of custom gestures - a Nubia calling card.
Still images from the primary cameras are very detailed, but the processing is laid-back to a point where noise becomes really apparent even in good light. The phone performs well in low-light conditions as well but it's again a tradeoff - low noise suppression results in high noise levels and a lot of grain.
Nubia UI 5 offers one of the most feature-rich camera experiences we have seen to date. All the manual controls are really powerful. Most of the added special modes work really well and produce interesting and unique results. The camera interface is still in need of a makeover for the sake of better consistency and organization.
Portrait mode on the main camera works surprisingly well. The second selfie camera now enables the same effect on the front, but it's not really as good. The front cameras capture nice photos with plenty of detail but there is again a lot of noise due to the light-handed noise suppression. Low-light performance is not flagship-grade, though.
4K video capture is great, with plenty of detail and a nice and steady bitrate though there isn't any sort of stabilization. Only FullHD videos benefit from EIS, which works pretty well but their quality is not that good.
The Archos Diamond Omega is not without any faults. It skips on some basic - or should we say, desirable - flagship features. Expandable storage, some level of ingress protection, OIS, stereo speakers, and even wireless charging. But even so, with a retail price of €500, it represents a very strong value proposition. It's quite worthy of brushing shoulders with OnePlus's best.
While on the topic of value, it is worth addressing the Archos/Nubia partnership and market situation once again. Nubia is still offering the Z17s mostly in Asian markets. If you reside in a convenient enough location to minimize shipping costs and don't care about Google Play Services, there are deals to be had on that variant.
However, there are still manufacturers, both out of Asia and some with European stocks that claim to offer a Nubia Z17s with a Global ROM. But, here's the interesting part - as of writing this review, most of these seem to be asking more for the device, compared to Archos. Often even for the base 6GB/64GB model.
The French company currently only has the higher-tier 8GB/128GB variant and is selling it at EUR 500 on its website. That stands out as a notably better value than any Nubia Z17s we managed to come across with EU availability. Plus, you don't have to worry about ROM localization. Archos has its own custom Nubia UI variant in place. Granted, it might be missing the odd advanced feature here and there, but it is very clean, bloat-free and fully stocked with Google Play Services and apps.
Noteworthy alternatives
If you have €500 to spend, Xiaomi's lineup has you pretty much spoiled for choice (give or take the potential import taxes, of course). If you really have your heart set on the Snapdragon 835, then the Mi 6 is the most obvious option. However, you will have to live with a rather compact 5.15-inch LCD panel. Interestingly enough, the new, curvy, bezel-less, 18:9 Mi Mix 2 is also within budget and looks like a perfect candidate. You can also save a few bucks and go with the slightly less powerful Mi Note 3.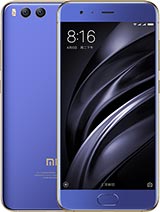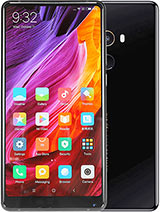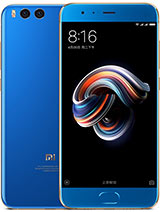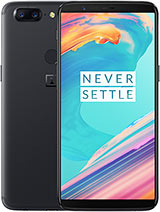 Xiaomi Mi 6 • Xiaomi Mi Mix 2 • Xiaomi Mi Note 3 • OnePlus 5T
Naturally, the OnePlus 5T springs to mind instantly at this price point. Its feature set and thriving and dedicated community are kind of hard to beat. Then again, you do have to spring EUR 60 more to get an 8GB/128GB unit.
Need something with a more Western-friendly face? Easy! The LG G6 is the most affordable of this year's big-name flagships, virtually matching the OnePlus 5T and Archos Diamond Omega at this point. Going for the G6 will get you a very different take on the dual camera concept - LG likes its secondary cam ultra-wide, and so might you. Expandable storage and water and dust protection score extra points in the G6's favor too. You do have to settle for a Snapdragon 821 though - still an awesome deal in our book.
The Galaxy S7 edge is last year's hardware, but it can be had for pretty much the same price in a lot of places. Its dual curved QHD Super AMOLED is both brighter and sharper, not to mention more power efficient than the LCD on the Archos. A 12MP primary cam with 2x zoom (sort of) and portrait mode and IP68 protection are also part of the package.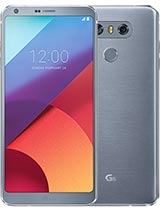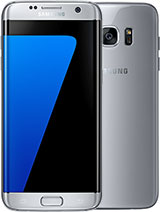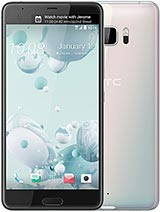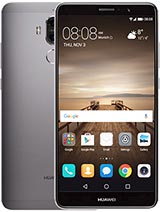 LG G6 • Samsung Galaxy S7 edge • HTC U Ultra • Huawei Mate 9
And in case a phablet is what you are after, the HTC U Ultra might be worth a look. A 5.7-inch QHD panel and 2.05 secondary display are plenty of screen real estate to work with. Plus, you get a potent OIS-enabled 12MP camera with laser & phase detection autofocus.
While this year's Huawei Mate 10 is a bit out of the budget, the older, but still great Mate 9 isn't. It has a massive 5.9-inch LCD and a Dual Leica-powered camera setup, that is arguably even better than the Nubia one. And you can definitely count on the in-house Kirin 960 to not let you down.
There are a few other flagship offers to consider as well. Naturally, there is the basic Nubia Z17. Not only is it pretty close to specs, but it should also come down in price some, now that the Z17s is taking its place. If you still prefer a 16:9 panel and find capacitive navigation more convenient, it is a clear choice. The Nokia 8 has much of the same to offer. Great build, a Snapdragon 835 and a dual camera setup. The only real downside is that you do have to live with a 5.3-inch display diagonal.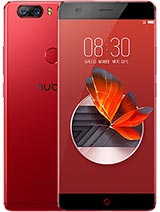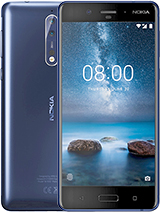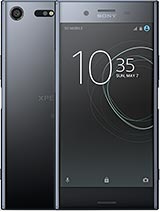 ZTE nubia Z17 • Nokia 8 • Sony Xperia XZ Premium
The Sony XZ Premium might be worth considering as well. Sure it is older, but its 4K panel can net you all the bragging rights in the right circles. Plus, it has come down in price nicely.
The verdict
Let's be perfectly frank here, most of you are not going to run out (or rather, fire up a browser) and get the Archos Diamond Omega with confidence in the said purchase. The situation might be a bit better for its Nubia Z17s variant, but not by much, especially outside China.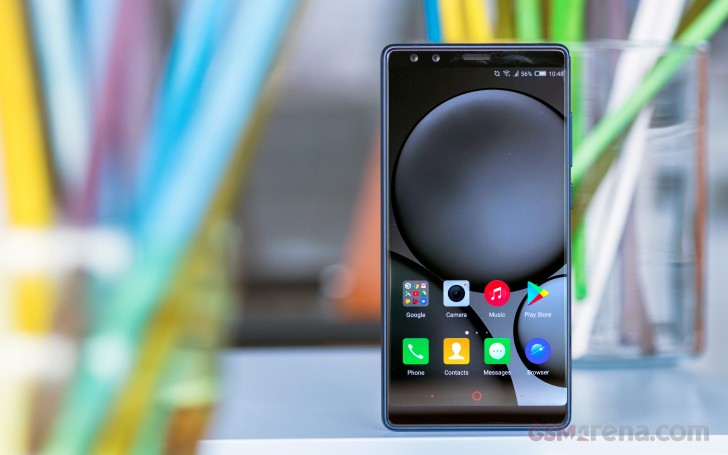 That being said, if you are reading this review, chances are you might actually go for the rather obscure flagship. Frankly, that's a decision we can get behind. Reviewing the Nubia Z17 and the Archos Diamond Omega in close succession has proven an eye-opening experience. It made it abundantly clear that Nubia is working hard on improving its products in all possible ways.
Many bugs have been fixed and holes patched. A few months ago, we recommended the Nubia Z17 to the right kind of user, willing to live with its quirks. This time around, the recommendation comes even easier and is more generally applicable.