Asus reveals ROG Phone II pricing for China, including a very affordable Tencent version
The Asus ROG Phone II was announced yesterday and now we have pricing information for China. There will be two versions – a very affordable, but quite customized Tencent version and a vanilla model.
The custom Tencent version of the phone will start at just CNY 3,500 – that's $510/€455. This is for a model with cut down storage, 128GB, and 8GB of RAM. There's also the maxed-out version with 12GB RAM and 512GB storage for CNY 6,200 - $900/€810.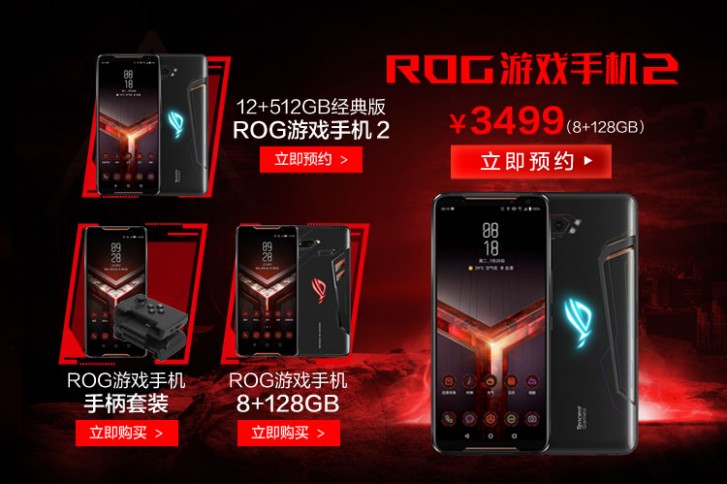 You can pre-order this model on JD.com, units should start shipping on July 31. Note that we don't know the extent of the Tencent customizations, but we guess the company's content will be heavily promoted to make up the price difference.
The vanilla Asus ROG Phone II with 12GB RAM and 128GB storage will start at CNY 6,000 ($870/€780). That's a huge 70% premium. Not that we expected the new ROG Phone to cost less than the Zenfone 6.
There will be some special edition versions like the Zhizun for CNY 8,000 and the esports Armor version for CNY 13,000 ($1,890/€1,690).
?
Plz tell me what are the differences between the tencent version and the global one, and is there gonna be a 8gb ram +128 GB for the global version?!
ADVERTISEMENTS