Android 11 with the latest ZenUI
The ZenUI name speaks for itself - it is a fairly simplistic approach to Android with minimal customizations and bloatware, but a ton of various optimizations and tweaks available as part of Settings. The Zenfone 8 runs on Android 11 with the latest ZenUI. The package is quite similar to the ROG Phone 5's, excluding the ROG theme and a couple of gaming-related functions, of course. And that's a good thing in our book for anyone looking for a burden-less Android experience.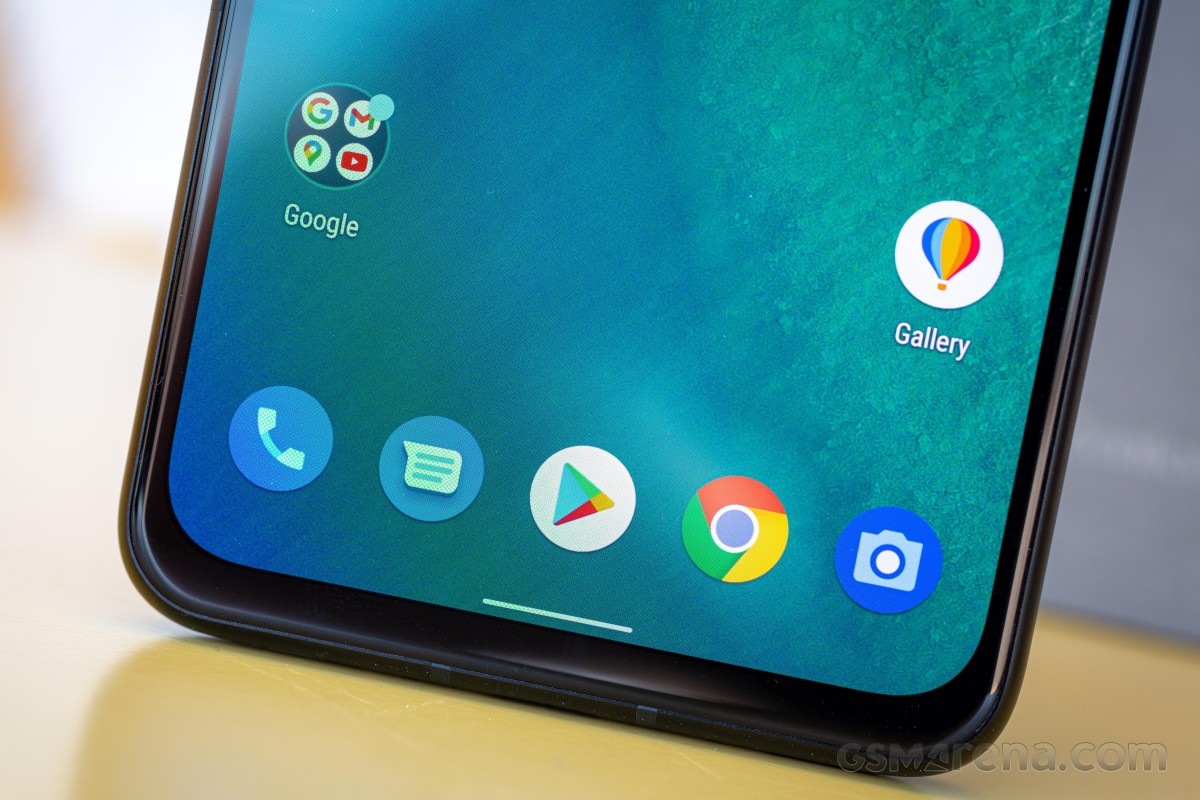 The home screen, app drawer, notification shade, and recent apps are familiar with few exceptions. Recent apps, for example, offer quick access to the app drawer too. We saw that implementation with Android 9, which was present mostly in Pixels and other vanilla Android phones. The only out-of-the-ordinary elements in the notification shade are the brightness slider and the power menu, which is rather handy given that the power button can be re-programmed.
Yes, this means the iconic Smart Key feature is still available, so you can assign an action or launch an app using the power button. The two available gestures are double press and press and hold. Also, if you are used to the good old power menu where you have only three options - reset, power off and emergency call.
One of the first things we've noticed are the extensive Battery and Display menus. The first one gives you quite a bit of control over apps, system power usage and performance. There are a couple of preset system modes regarding performance and power saving. Each one can be adjusted to your liking, but the Advanced mode gives you all the control you'd probably need. You can adjust the CPU, GPU and RAM performance, tinker with the thermal limit, adjust connection and display behavior, and even lower the screen's touch sampling rate. As a complete opposite of the Advanced mode, the Dynamic one gives full control to the system. Asus says it intelligently adjusts everything to match your current usage pattern and requirements. That's also the recommended mode too. We've already established that if you want to enjoy HRR games at their best, you should use High-Performance mode.
On top of the standard brightness, HRR, color reproduction, etc. controls, the Display menu also holds several customization options regarding appearance. You can change the icon style, the quick toggles shape, font and accent color. Interestingly enough, Asus has taken out the Animation speed sub-menu usually found in the Developers options and put it in the Display section. We noticed that some of the animations may appear a bit slow, perhaps to enjoy the 90fps animations, so having the option to speed up animations is great.
Always-on is available, but it offers only three clock styles. A lift-to-wake feature is available as an alternative, but it lights up the whole screen when you pick up the phone. A single tap on the locked screen will only show you the fingerprint reader area.
The placement of the scanner is good, easy to reach and doesn't require finger gymnastics, and once you get used to the exact position of the fingerprint area, you can just tap and hold until it unlocks without having to wait for the icon to light up.
One of the most overlooked features in some UIs is the ability to adjust the volume of your notifications and incoming calls separately. Asus' ZenUI allows you to do just that and adds another pretty neat feature called Smart ringtone. It adjusts the ringing volume depending on the surrounding environment and boosts the volume when it's too noisy. There is also an Audio Wizard menu with different audio and equalizer presets.
During the Zenfone 8 event, Asus highlighted a brand new One-hand mode. You can activate it with a simple swipe downward close to the bottom edge of the screen. It's a bit inconsistent, though, because if you start swiping a few millimeters higher, the gesture for the drop-down menu will be executed. Last but not least, you can adjust the maximum height of the One-hand mode so if you have bigger hands, you don't really need to limit your space to just half of the screen, for example. Switching back to normal mode is just as easy - a single tap on the blank area restores re-expands the UI.
Still, we guess this mode will be better put to use on the larger Zenfone 8 Flip than here.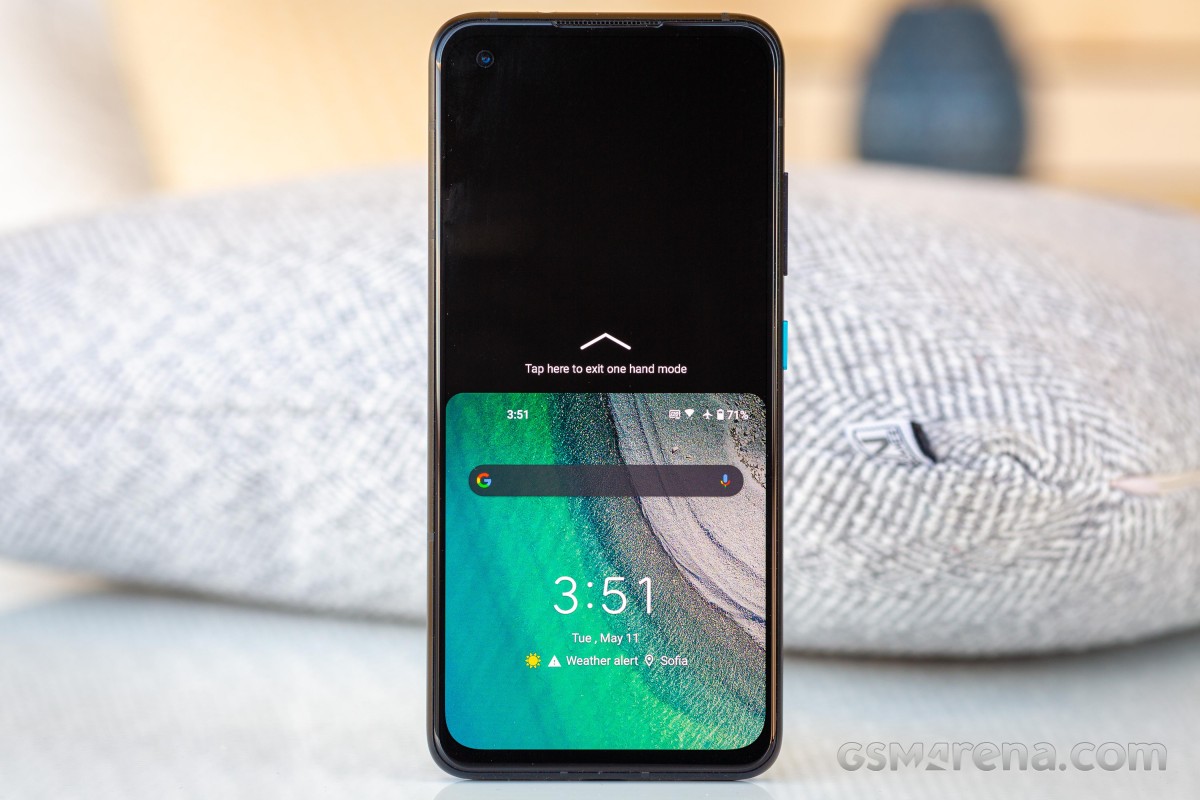 Various gestures are available - flip-top mute, pick up to answer, double-tap to wake, raise to wake.
Twin apps are supported, as well.
The Game Genie might not offer so many gaming-related features as the ROG Phone 5, but the necessities are there. You can track the real-time status of the device and call the Game toolbar offering quick access to certain settings. These settings can be re-arranged, added or removed.
The handset also offers OptiFlex memory management system. What it does is analyze which apps to keep open in the background and which ones to shut down. You can leave its app decisions on Auto or manually include or exclude apps from its list.
Finally, Asus provides its own Gallery app, which also doubles as a video player. Everything else comes from Google.
Performance and benchmarks
The Asus Zenfone 8 employs the best Qualcomm chip to date - the Snapdragon 888, manufactured using a 5nm fabrication process. And we expect this SoC to ace every test under that 1080p screen; some might see it's an overkill for this device, but Asus wanted to use the best, and it did. We can't argue with that.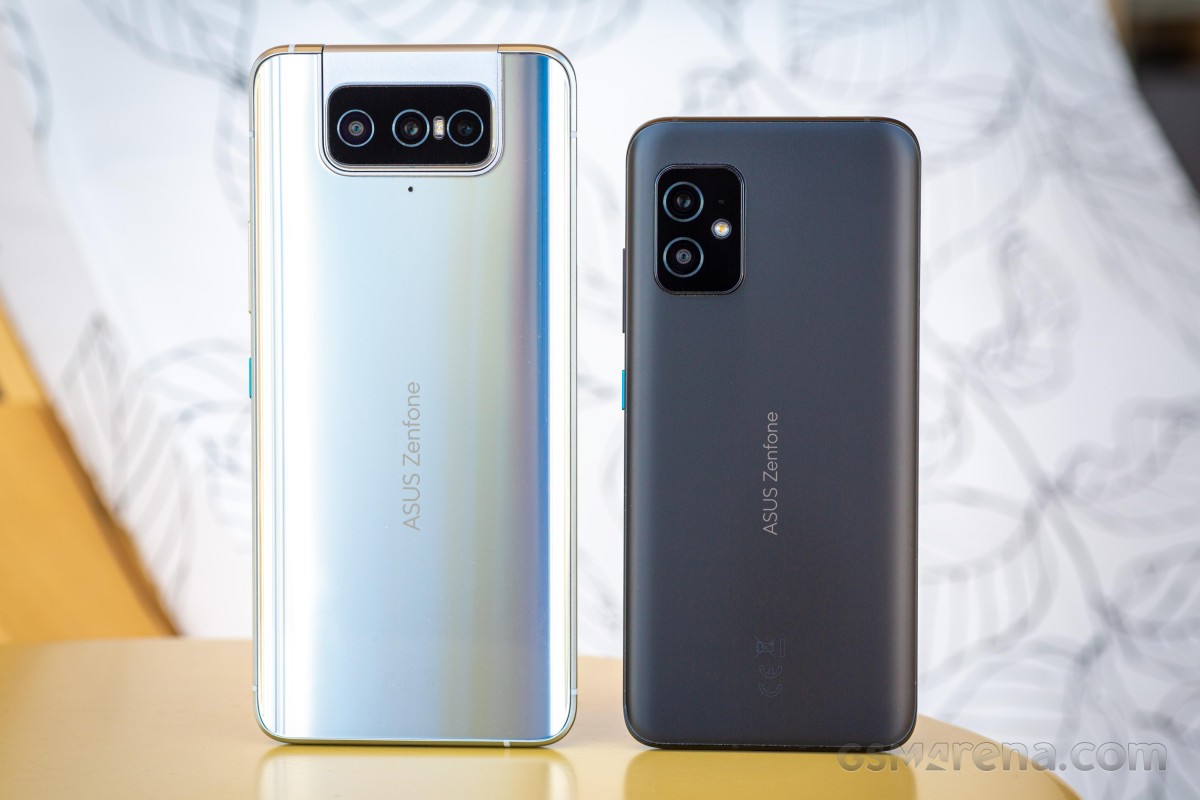 Zenfone 8 and 8 Flip
The Snapdragon 888 has eight-core tri-cluster with one Kryo 680 Prime @ 2.84GHz based on the ARM's top Cortex-X1 design, a trio of Kryo 680 Gold @ 2.42GHz based on regular Cortex-A78, and, finally, we have four Kryo 680 Silver @ 1.8GHz based on Cortex-A55 for more mundane tasks. This CPU is about 25% faster than the one inside the Snapdragon 865.
The SoC comes with a new Adreno 660 GPU, which offers a 35% performance increase over the Adreno 650 inside the SD865 and Zenfone 7 Pro. It supports OpenGL ES 3.2, Vulcan 1.1, and a new Variable rate shading technology.
The SD888 also comes with a new Hexagon 780 DSP with a sixth-gen AI engine. There is also a new ISP and a new integrated X60 5G/LTE modem. Wi-Fi 6E is supported, there is native support for UFS 3.1, too.
The Zenfone 8 also uses faster LPDDR5 memory with 6400Mbps transfer rate, compared to the regular LPDDR5 with 5500Mbps transfer.
The Zenfone 8 will be available in many configurations starting with 6GB RAM + 128GB storage, 8GB RAM + 128GB, 8GB RAM + 256GB, and even 16GB RAM + 256GB (ours). The storage is of the UFS 3.1 kind, non-expandable.
And now it's benchmark time!
It's not surprising the current best Snapdragon chip has the most powerful processor - the Zenfone 8 aced our charts.
GeekBench 5 (multi-core)
Higher is better
Asus Zenfone 8
3604
Xiaomi Mi 11
3489
Oppo Find X3 Pro
3316
Asus Zenfone 7 Pro
3302
Samsung Galaxy S20 FE
3296
Samsung Galaxy S21 5G
3238
Huawei P40
3148
Xiaomi Mi 11 Lite 5G
2909
Asus Zenfone 6
2609
Poco X3 Pro
2574
GeekBench 5 (single-core)
Higher is better
Asus Zenfone 8
1118
Xiaomi Mi 11
1085
Samsung Galaxy S21 5G
1032
Asus Zenfone 7 Pro
996
Oppo Find X3 Pro
926
Samsung Galaxy S20 FE
906
Xiaomi Mi 11 Lite 5G
803
Huawei P40
778
Asus Zenfone 6
735
Poco X3 Pro
735
The phone is a real beast with that 1080p 120Hz, and the Adreno 660 has more than enough power to run every available game at 1080p resolution with maximum quality and frame rate.
GFX Manhattan ES 3.1 (onscreen)
Higher is better
Asus Zenfone 8
105
Samsung Galaxy S21 5G
95
Galaxy S20 (120Hz, 1080p)
79
Asus Zenfone 7 Pro
78
Samsung Galaxy S20 FE
77
Poco X3 Pro
67
Huawei P40
58
Asus Zenfone 6
57
Xiaomi Mi 11
57
Xiaomi Mi 11 Lite 5G
57
Oppo Find X3 Pro
55
GFX Car Chase ES 3.1 (onscreen)
Higher is better
Asus Zenfone 8
61
Samsung Galaxy S21 5G
54
Asus Zenfone 7 Pro
46
Samsung Galaxy S20 FE
45
Galaxy S20 (120Hz, 1080p)
44
Poco X3 Pro
38
Huawei P40
37
Asus Zenfone 6
36
Xiaomi Mi 11 Lite 5G
35
Xiaomi Mi 11
33
Oppo Find X3 Pro
33
3DMark Wild Life Vulkan 1.1 (offscreen 1440p)
Higher is better
Xiaomi Mi 11
5673
Asus Zenfone 8
5666
Oppo Find X3 Pro
5653
Samsung Galaxy S21 5G
5412
Poco X3 Pro
3401
Xiaomi Mi 11 Lite 5G
3136
The compound AnTuTu test puts the Zenfone 8 ahead of every other phone we've tested so far.
AnTuTu 8
Higher is better
Asus Zenfone 8
676001
Xiaomi Mi 11
668722
Oppo Find X3 Pro
656467
Asus Zenfone 7 Pro
602934
Samsung Galaxy S21 5G
584055
Samsung Galaxy S20 FE
543986
Galaxy S20 (120Hz, 1080p)
525029
Huawei P40
486583
Xiaomi Mi 11 Lite 5G
465534
Poco X3 Pro
453223
Asus Zenfone 6
447774
AnTuTu 9
Higher is better
Asus Zenfone 8
799738
Xiaomi Mi 11 Lite 5G
522490
Now, let's talk about sustained performance.
First, Asus says it has to come up with a new solution for the board as it just couldn't fit everything into the Zenfone 8 shell. Instead of two stacked PCB boards connected with ribbons, the maker now uses interposer between the two boards and thus saves a lot of space, allowing for more components. The cooling is done via the usual heat pipe solution. And the aluminum frame helps with heat dissipation.
With all this said, the phone behaves very well for a jam-packed-with-hardware little fella. It scored 85% stability on the 3D Mark Wild Life Stress Test at 120Hz. The 15% drop happened halfway and it seems like an automatic throttling, but we couldn't really notice it. And this is a very stressful benchmark. So, as far as throttling is concerned - no one should have any worries about the Zenfone 8 - it's minor, and you really have to push the hardware's limits to activate the said 15% drop.
During the stress test or benchmarks like AnTuTu, the phone got hot, and we mean really hot, to the point that it was unpleasant (not dangerous, though) to hold its frame. In fact, it is one of the hottest phones (under peak performance) we've held in quite some time.
When playing games, like Fortnite, the phone's frame and back became warm, but not hot like on the benchmarks. So, the Zenfone 8 will be a bit warmer than what you might have used to handle, but that's the price you need to pay for flagship hardware and uncompromised feature set all crammed up in a small body. And we can't believe the throttling is so minor; remember the iPhone 12 mini?
So, the Zenfone 8 is a powerhouse, a bit hotter than expected, but it gets the job done in the best possible way - no matter if it's an app or game. And will continue to do so for a long time.