Business reimagined
BlackBerry Bold 9900 review: Business reimagined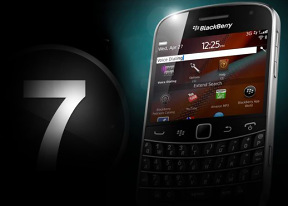 Final words
More screen resolution and power than BlackBerry owners know what to do with? Certainly not. It's more than they're used to though and that makes the Bold Touch 9900 a very attractive upgrade option.
More touchscreen than the typical business user needs? Negative. Touchscreen and QWERTY work together, not against each other, in the BlackBerry Bold Touch 9900.
And just to be clear – we're not questioning the latest of the Bolds. We're not playing down its role and potential. We're simply looking for things that can threaten its relationship with the core user base. Frankly, we can't find any.
The BlackBerry Bold Touch 9900 is not without flaws and RIM are not in denial about the catching up they need to do. What makes it particularly hard is a conservative target audience that they need to be careful not to alienate.
The 1.2GHz processor and more RAM are not just there for the record. The Canadians weren't after a speed boost for its own sake, nor with advanced multimedia or gaming in mind. The goal was uncompromised experience that business users believe they're entitled to. The HD video recording is a byproduct, one that will be more relevant in the Torch lineup. NFC, on the other hand, more than makes sense in a business phone.
OK, touchscreen has been stretching the definition of strictly business phones. It's inevitable and there's no better proof than an old arch-rival. Despite having a rather rough ride into touchscreen, Nokia knew they couldn't afford to leave the Eseries behind.
We met the Nokia E6 in its Symbian Anna phase and things looked good. A great screen, though a bit smaller, paired with another excellent keyboard. The E6 boasts a better camera and Flash support, and comes reasonably cheaper. It is soon to get the Symbian Belle upgrade and that will make it even better. There's probably nothing to do about NFC though.
The Europe-bound Motorola Pro might want to have a say too, but it's just taking too long. Wide-ranging email support and advanced security features make it a solid alternative and it's got an even bigger touchscreen in its favor. Although it was originally meant to launch on Froyo, it would be nice of Motorola to do something about Gingerbread.
The Samsung Galaxy M Pro B7800 is another expected release. With a 1GHz processor and the latest Android, it doesn't seem underpowered at all. There's even an optical trackpad to mimic the actual BlackBerry experience.
The Android alternatives don't end there. The Sony Ericsson Xperia Pro and the HTC Desire Z will do too if you don't mind a year-old package. And how about the HTC ChaCha? No, you're right. We're pushing it a bit too far.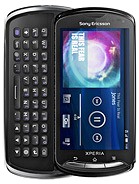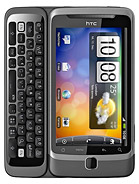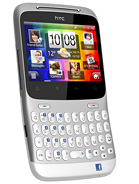 Sony Ericsson Xperia Pro • HTC Desire Z • HTC ChaCha
BlackBerries are for users who know what they want in a business phone. And the good thing is RIM is giving them greater choice. If a bigger screen is a must and you don't want to sacrifice the hardware keyboard, the Torch 9810 is your kind of phone. It is basically a Bold Touch repackaged as a slider with a bigger 3.2" screen. The price tag is almost the same too.
And by the way, for a certain set of users nothing actually beats a BlackBerry except another BlackBerry. RIM know it perfectly well though that complacency is one thing they cannot afford. They're keen on giving users a choice, building their lineups, leveling out the class divisions and abandoning the strict hierarchy in their portfolio. Bold has always been the royal bloodline. It's just that it's now living in a democracy. But the BlackBerry Bold Touch 9900 still makes a fine flagship.