Hot on the heels of last week's BlackBerry Passport launch, a word got out that the company plans to introduce more devices with unconventional design going forward. The head of BlackBerry's Devices unit, Ron Louks delivered the news in an interview with Reuters.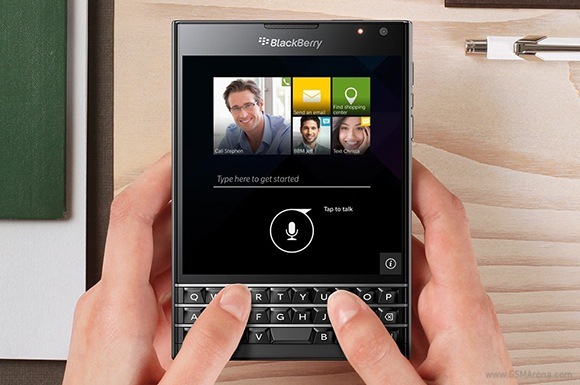 According to Mr. Louks, the trimming of BlackBerry's losses allows it to take more risks and introduce more unconventional smartphones in the future. The company will be looking to introduce at least one unconventional device every year.
Furthermore, the high-level BlackBerry executive hinted that the company has a new unconventional device in the works already. Wireless carrier partners have reportedly given positive feedback on the new project.
Despite its quirky design and questionable ergonomics, BlackBerry Passport has so far been well received by the public - it sold out within hours of its retail launch in many outlets and raked in more than 200,000 sales in three days.
D
So its all about the UI design, but doesnt every OS by now uses almost identical icons and swiping UI? As for keeping things formal, that was their CEO decision to put things back on track since that was originally BB forte. FYI again, BBX ...
D
i never said anything about the BB10 being an upgraded version of iOS7, all i said is that their design isn't what i though it would be, compared to the leaks that have being around way before the iOS7 was out. Besides i called "BBX" b...
J
Some people jus tend to hate. BB10 is already proved to be the best OS out if u dont believe me "google" it lol. U my friend are one of the media sheep. "oh it is already getting bad reviews, UMMMM did u try it and give it that review ...