BlackBerry's MWC press conference ended merely minutes ago and for the most part, it was quite boring. However, Blackberry made a few interesting announcement near the end of the lengthy talk, including one major curveball, that no one had really expected.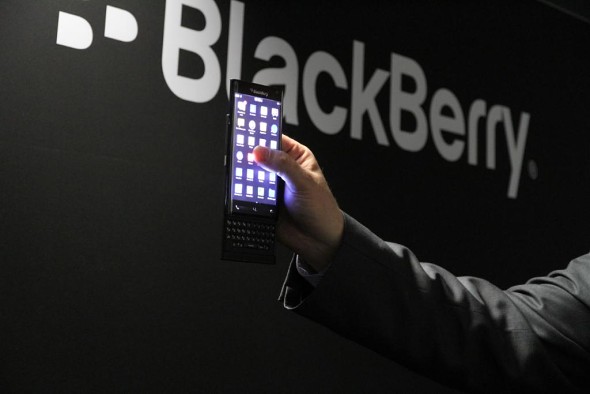 The manufacturer announced the new BlackBerry Leap as well as new colors for the Blackberry Classic, but what really took the audience by storm is the curved, slider phone that made a brief appearance on stage.
The device came out of the blue and was meant as a huge tease to users and fans. We only managed to catch a few quick glimpses, but it did seem that the phone had a real double-edged screen, much like the one on the new Galaxy S6 edge. Sadly this is only based on a few photos, taken from a distance, so it could be simply a visual effect of the overlaying glass, we can't really be sure.
What a Surprise! Ron just pulled out a dual-curved, all-touch display with a Keyboard - yes a slider device! #MWC15 pic.twitter.com/8VaPUZHo3j

— BlackBerry (@BlackBerry) March 3, 2015
The smartphone, which Ron was referring to simply as "the slider", comes, as the name suggests, in an interesting, kind of retro form-factor. A physical keyboard does, however, have a lot of appeal and might just turn out to be a major selling point for the device once in become available. There is still no info on availability though. So stay tuned for an update.
N
Looks excellent phone. Waiting to get hands on experience or Review from GSMARENA,
D
This device also has a virtual keyboard and functions as an all touch device. Hardware keyboard will only be used if you want the benefits of a larger viewing area while typing.
D
Samsung has the patent for the curved screen. Makes me wonder if this will be another BlackBerry/samsung collaboration (the secure tablet was released earlier this year) Keyboard is capacitive btw. Swiping gestures work with gloves on.
ADVERTISEMENT