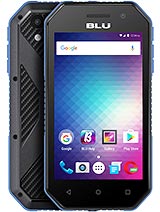 L
I just bought this for my mother and its awesome, the only problem we have is the low ram memory
phone freezes on medium and heavy use, good thing my mom does not use social media.
e
John Doe Maximus, 04 Oct 2017512 MB in 2017!? You gotta be kidding me and with that Android version its possible that the f... moreYES it does. Great battery life but constant "low memory" warning messages, even if you've removed all unused apps and transferred app data, for those that are allowed, to a SD card. Shame because otherwise nice, rugged phone.
Total of 5 user reviews and opinions for BLU Tank Xtreme 4.0.