Whoever named the latest BLU phone must have had a terrible case of the flu that day. Meet the BLU Vivo One Plus – yes, basically a string of three fairly well known phone brands (although there is a space between "One" and "Plus").
So, what's the phone about? The official page uses some dubious superlatives. It starts with a 4,000 mAh "monster battery", admittedly large, but nothing a certain 5" phone can't match. The "Charged!" heading also seems like a bit of an exaggeration over the bog standard 5V at 2A "fast charger".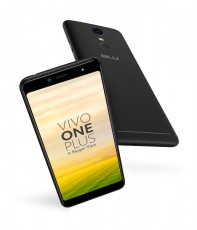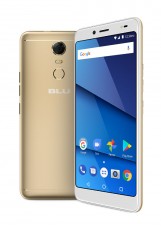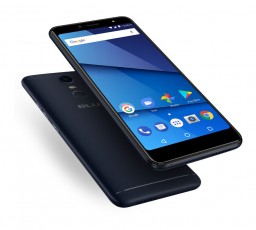 BLU Vivo One Plus in Black, Gold and Dark Blue
BLU goes on to call a 1.3 GHz quad-core processor a "power house" and dubs the 2GB of RAM plus 16 GB of storage "blazing memory". The phone launches with Android 7.1 Nougat and features a split-screen mode (that's accurate, at least).
Inaccuracies continue with the "curved display", what in reality is a flat 6" panel with an 18:9 aspect ratio (720p+ resolution, 269 ppi). The glass above it is beveled, which doesn't quite count as "curved".
The BLU Vivo One Plus boasts a 13 MP camera on the back, plus a 13 MP selfie camera on the front (each with its own flash). There's a fingerprint reader below the rear camera too.
The aluminum housing of the phone is available in Black, Dark Blue and Gold. Well, should be available anyway, the "Buy Now" button currently doesn't lead anywhere.
J
Why don't they just say 2:1 screen ratio..? It's the exact same as 18:9 lol
D
the new blu vivo oppo one plus s pro mega max mini fullview super doper ultra prime premium a j c s mate.......honor.........alpha....tango..bravo.....whisky?....... ;:0 i runout of names :p
S
"13 MP selfie camera on the front (each with its own flash)" Where's the nearest exit?