Boeing has announced a new Android smartphone called the Boeing Black with security and modular design in mind. The hardware and the software on the phone is built from the grounds up for securely storing and transmitting data especially for the US defense and security community.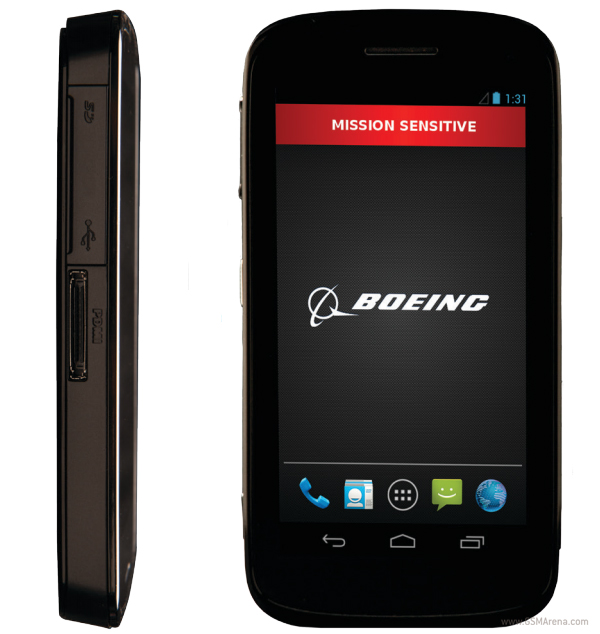 You get features like disk encryption, hardware root of trust, hardware crpto engine, embedded secure components, trusted platform modules and secure boot to safeguard your data. The phone will even go as far as to delete the data if it detects some is trying to break open the casing of the device.
The design is also modular to some extent, so you can remove the back cover and attach various modules such as extended battery, satellite transceivers, advanced location tracking sensors, etc.
On the specification side, the Boeing Black has a 4.3-inch, qHD display, 1.2GHz dual-core ARM Cortex-A9 CPU, microSD card slot, dual SIM support, Bluetooth v2.1 + EDR, 1590mAh battery and an unspecified version of Android.
No pricing or availability details have been revealed, yet.
R
Get a Blackberry and give yourself and chance in the world where android leaks like a sieve.
?
seems to be targeted more towards business than consumers. wonder what their end price will be.
W
Hope it's battery does'nt catch fire too!!