Earlier today we received a report from Counterpoint Research, and now we have Canalys' own readings of the market performance. The results look similar - 13% total decline and under 300 million shipped units, but executives at the agency revealed "the impact on the smartphone channels is colossal".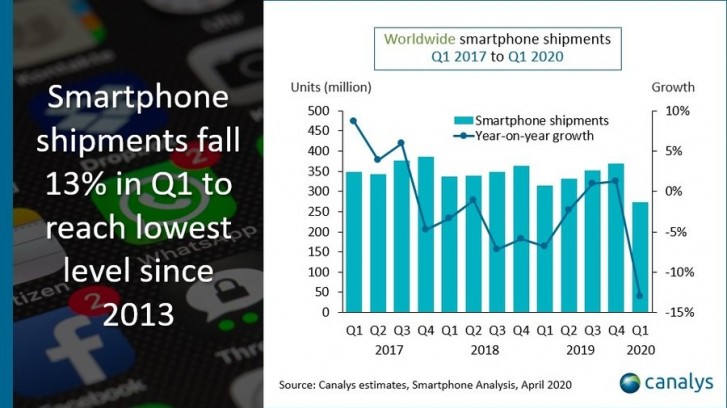 According to Canalys analyst Shengtao Jin, few smartphone vendors managed to withstand the impact of the global pandemic on the economic situation. Samsung, Apple, and Huawei recorded some losses, while Xiaomi managed to increase its volume 9% on a yearly basis. Vivo also recorded a slight jump in sales, but this is bound to change.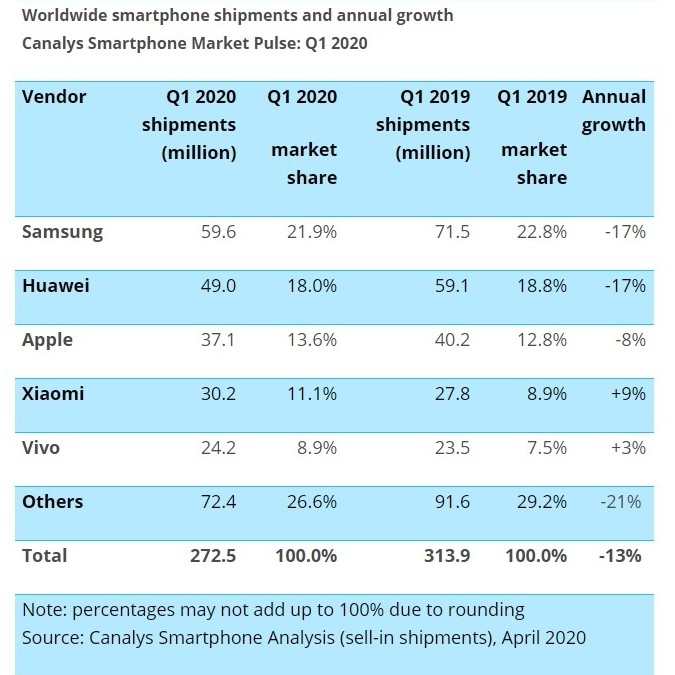 Ben Stanton, senior analyst at the company, confirmed what many were fearing - the peak of the impact will be seen in the next quarter. According to Stanton, some offline retailers will fail without government support, which will affect the smartphone market in general.
Cashflow will be critical in the coming months, and all major manufacturers are expected to cut back on marketing and new strategies. However, it is vital "to strike a balance", otherwise companies that manage to adapt quicker to the situation will win over slower competitors.
A
Market is saturated by a flood of similar devices that all do the same thing, and people are also in financial criyis because of Coronavirus outbreak, this is pretty much expected outcome.
D
OnePlus 7 Pro 12/2656 is more than enough for me for this and next year. I want buy a phone with a notch or punch hole and all phones nowadays have a punch hole. What is different between phone and a smartphone? SCREEN. For me it is most important pa...
ADVERTISEMENTS