Canalys: Smart speakers to reach 100 million installed units by end of 2018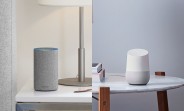 The researchers from Canalys have just published their report on the smart speakers' market. According to the analysts, over 100 million devices will be in use by the end of 2018, compared to less than 40 million just a year ago. The interest in home assistants will keep rising, eventually reaching 225 million homes by the end of 2020.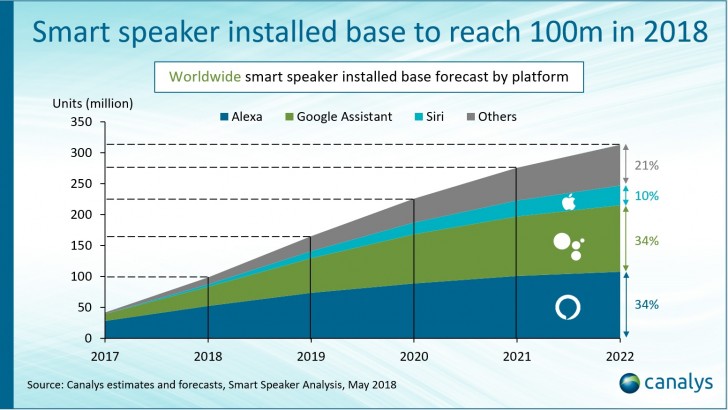 Canalys Research Analyst Vincent Thielke said by the end of the year, Amazon Echo is expected to amass over 50% of the installed devices, while Google Home will trail with 30%. 4% of the devices will be the Siri-based Apple HomePod.
The most significant reason Amazon and Google have such a massive success is the implementation of a locked ecosystem and a proper price war, offering users more and more attractive deals. Next Monday is Amazon Prime Day when the we expect to see even more sales of the Echo portfolio.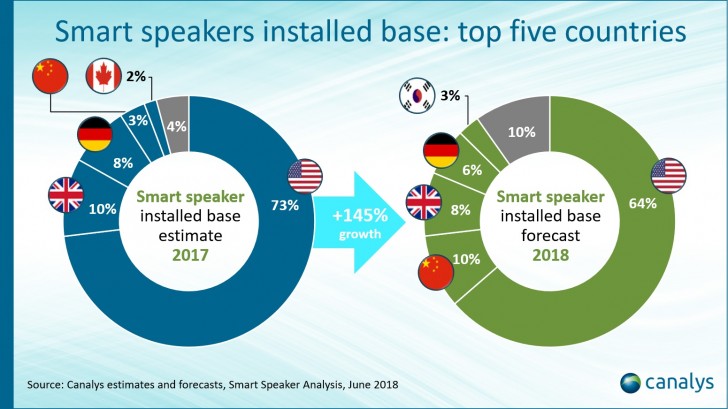 Looking at the data by country, the United States is the biggest adopter of the smart speaker idea, but others are catching up. While three out of every four devices were in the US back in 2017, by the end of 2018, the percentage will shrink to 64%, with one in ten gadgets being out of a Top 5 country.
While the UK goes from 10% to 8% on a yearly basis, the actual number of devices there doubled with a similar trend seen in Germany as well. China appears to be the fastest adopter, with 10 million smart speakers expected to sell there by the end of 2018. Canalys points out that the market has enormous potential, given its 450 million households, which is three times more than the number in the US.
A
This is just another fad like the tablets and will soon disappear maybe even before tablets do.
j
people like being spied on
ADVERTISEMENTS