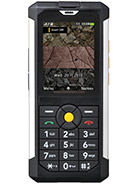 l
Its just as well that you can drop it and throw it at the wall because, when you try sms ing or using any of the functions , that's exactly what you will want to do. DO NOT buy this device without looking at the tiny writing, the terrible font colours, or the dismal selection of ring tones!
D
Very Well said.. that changed my decision to purchase and saving my money. Thank you.
R
Re my review opinion below -
Whilst there are the issues I mentioned below re the handset features, I've persevered with it. Once you can work around the different O.S, it actually becomes rather ok to use. Either use all capitals, all small letters or use multi-tap which is sometimes quicker than predictive, especially when you are using abbreviations.
R
I have just purchased this handset which I felt was going to be a good decision - hmmmm! After barely 2 days of using it..... well.....

The good - Nice solid & chunky design with excellent buttons for clumsy fingers. Uses Opera Mini for browser which gives you a reasonably good experience. Flashlight. Camera. The operating system is extremely similar to Sonim with the calendar layout/function and some of the notifications; which makes me think that Sonim may have had some involvement with the design.

BUT SADLY, that's where the love affair ends. Why?
Where to start???? Ok, here goes, and I'll be bluntly honest. Ringtone selections are poor and not very pleasant. Setting your own tone is possible, but it is very low volume. There are only 4 alert tones available and they are not that exciting. You may set your recordings off your MicroSD card as a ringtone but not as an alert tone. Main menu screen is a greenish/yellow color and not very easy on the eye. Sonim have their menu entries with a line number, so you can key in the line number to go to a specific item rather than scroll down. You can do that on the CAT B100, but you will be guessing the line number and then scroll up or down from there. I have a 4GB MicroSD card with plenty of free space, and the handset tells me I have plenty of storage, yet after 25 brief calendar entries, I get the message "Calendar list is full." ????? Sms - I could only work out how to send a message to multiple recipients by selecting them from "Contacts" first. Then I was restricted to 20 contacts per message. Sms system is weird. Unless you are using multi tap just like the "old days" before predictive text arrived, you use a predictive system called Cstar. Very off-putting. It lets you choose a word from the options presented horizontally along the base of the screen which is fine; however, the text you are inputting appears in a rectangular box directly above the above mentioned. In order for the text to appear in the main text body of the message you have to press the "D" center circle or select soft key. Takes a bit of getting used to and nowhere near as effective as predictive T9 system or Android offerings. Text input in so-called "smart" ABC or abc is exactly that. You can either choose to SHOUT YOUR MESSAGE ALL IN CAPITALS or the entire message in small letters, including the first letter of a sentence and "i."
Unless you can read small font or don't have 20/20 vision you will find it extremely difficult to see what you are entering especially in the search boxes. The font is small and can not be changed.
Replying to an email is odd as I never know where to start entering my text, and it usually ends up below the text of the person who sent the original email to you and once again, unless you want to make more movements than a data entry operator, you will be either having all the small letters again making you look lazy and incompetent or TYPE ALL IN CAPITALS AND SHOUT YOUR REPLY. I could have lived with all the deficiencies. Seriously I could have. Why? It's an extremely comfortable handset to hold and possibly the best phone keypad and soft keys I have EVER used - and for that reason alone I could have tolerated the deficiencies. But when the OS expects that I will only ever have 25 calendar entries at any given point in time; well - I may as well be at a meeting taking notes on a piece of bathroom tissue........ and that alone........... from a handset released in early 2014 and facing competition from many other manufacturers in the Rugged Device market...... and for which the OS is just not up to the par.......... is a poor result. This could have been an awesome phone but for me... it simply isn't. If you want it for the ruggedness and the size of they keys alone; then this could be ideal for you. The price of $270 NZD was certainly excellent buying. But seriously, IMO and experience of using a total of 95 handsets since November 1993, this device could have been a real winner if only the designers had put as much effort and attention into the software as they obviously have with the hardware. It takes me back to the early low resolution color screen offerings we saw back in the earlier cheaper models of years gone by. One of the pitfalls of buying a device "sight unseen" via on-line mail order. CAT - I feel more like I've got a DOG! Rating 4/10 and that's for the hardware design ONLY, otherwise a 2/10 for me.
S
Hi, all
Which is the actual S.A.R value (head and body) for Europe frequencies? Can you assosiate your own melodies from the memory card as ring tones?
Thank you.
?
Sounds like a good phone 3G will work 100% on T-Mobile and AT&T in the USA better than Sonim which only makes models with 3G compatible only with one carrier
Total of 69 user reviews and opinions for Cat B100.