Chrome for Android is about to get much easier to use with one hand. Google is currently beta-testing moving the URL bar and controls from the top to the bottom in the developer-centric Chrome Dev for Android and Canary.
The feature is a no-brainer - it puts all of Chrome for Android's controls at the bottom, near your thumb if you're holding the phone in your right hand. Safari for iOS has its controls at the bottom while Internet Explorer mobile has always been ahead of its time with a bottom-placed URL.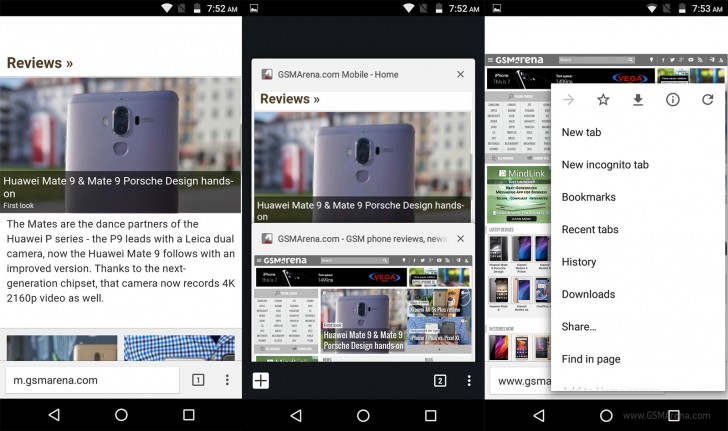 The new control scheme is pretty much still in its infancy as there's a blank bar on the top where the URL bar used to be. You can still have a go at the feature if you download Chrome Dev and enabling the Chrome Home flag by entering this command in the URL bar - chrome://flags/#enable-chrome-home.
A
Too many options, which one should I choose?
?
Now you see the usefulness of bezels right? Hahaha.. android and their users never learn.
D
Dolphin browser is very feature rich, however it really is a huge app with some serious lagging issues. To me the only reason I use dolphin browser is the ability for flash integration which you can't get with the html5 oriented chrome. If you can fi...