If you are a Razer fan in the US and have plans to purchase the Razer Phone, here's a deal for you: the company is offering a free Bluetooth speaker with each purchase of the $700 handset.
Specifically, the speaker on offer is the Razer Leviathan Mini, which usually costs $180, but is currently going for $100.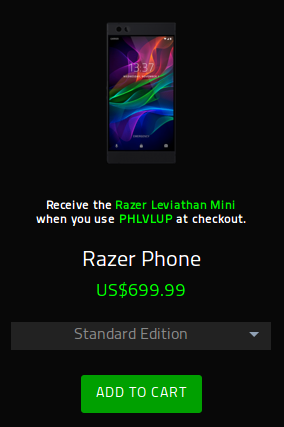 To avail the offer, you need to use the PHLVLUP promo code during checkout. It's a limited time deal (ending December 19), so those interested may have to act fast. For more info, head to the Source link below.
Bet this sold less than essential.
Best deal it is: buy Razer phone and get sennheiser ie800 for free! Or get one more Razer phone xD
But why? Razer should be build with the most amazing speakers in mobile phones history. Just like the astonishing screen. Cut 200$ off the price, and the phone has its real value.