If you are in the US and are in the market for a Google Pixel 2 or 2 XL, you'll be glad to know that the devices have been officially discounted. You can end up saving $75 depending on which model (standard or XL) you choose.
Specifically, the standard model has been discounted by $50, while the XL variant will save you $75. The price cut is available on all color and memory configurations.

You can also couple this with other promos that Google is already offering through its online US store, like free Google Home Mini and a trade-in program that can save you up to $400.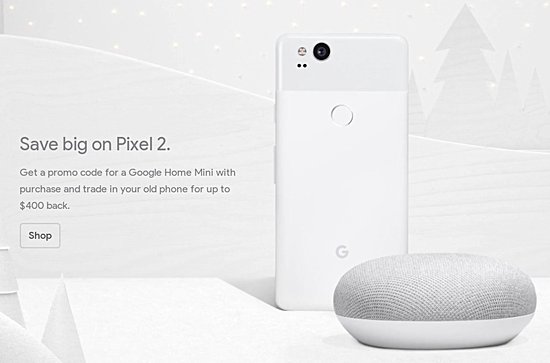 For more information, head to the Source links below.
S
Does anyone have any idea if this discount applies to the stores too? or is it online only?
D
Hey google, i got better, i got a oneplus 5T Google killed the Nexus line, i killed the google line
.
Still too expensive for the cheap hardware it was built on. If it was built on a HTC U11+, that would be different