Dual-screen foldable ZTE Axon Multy to land in October, exclusive to AT&T
Remember the Kyocera Echo from 2011? While most of the world looked at it and decided it wasn't worth buying, ZTE apparently saw fit to take inspiration from that particular device, since it's about to launch a handset that's similar in some ways.
It's going to be called ZTE Axon Multy, a leak claims, and should exclusively hit AT&T in mid-October, retailing for $650. It will have two screens and a clamshell construction (hence our instant recollection of the Kyocera Echo).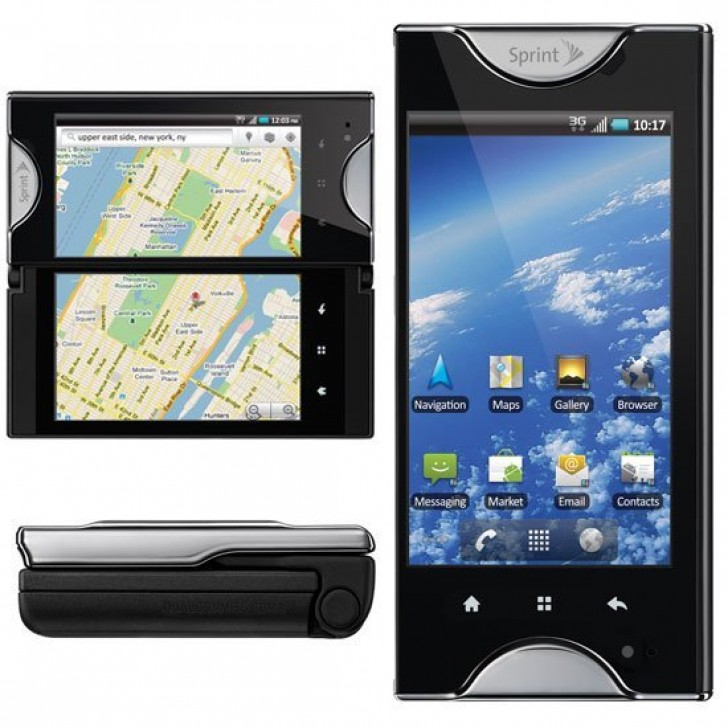 Kyocera Echo
Like that handset, the Multy will fold along its vertical axis. When folded, you'll get displays on both the front and rear - two individual 1080p panels, to be precise. Unfolded, the two screens will meet at the hinge to form a 6.8-inch 2,160 x 1,920 viewing surface.
The Axon Multy is said to be under 10mm thick when closed. It is going to be powered by the Qualcomm Snapdragon 820 chipset, paired with 4GB of RAM and 32GB of built-in storage. Its battery should be a 3,120 mAh cell. Thanks to the unique form factor, the phone will only have one 20 MP camera.
J
They better launch Axon 8 with some new innovations too.
ADVERTISEMENTS