In a new press release by the European Commission, legislation is being put forth by the European Commission to standardize the charging plug across all consumer devices. It also plans to "harmonize" a fast-charging standard and "unbundle the sale of chargers from the sale of electronic devices". This proposal will apply to "smartphones, tablets, cameras, headphones, portable speakers, and handheld videogame consoles."
The Commission officially proposes four things:
A harmonized charging port for electronic devices: USB-C will be the common port.
Harmonized fast-charging technology: will help prevent different producers unjustifiably limit the charging speed and will help ensure that charging speed is the same when using any compatible charger for a device.
Unbundling the sale of a charger from the sale of the electronic device: the Commission says that EU consumers already have an average of three chargers and will only use two.
Improved information for consumers: OEMs will need to provide information about charging speeds and whether the device supports fast charging.
According to the EU Commission, European consumers spend €2.4 billion annually on standalone chargers not included with devices. Also, an estimated 11,000 tonnes of e-waste are made up of disposed/unused chargers every year. The EU Commission hopes that the proposed legislation could potentially save consumers €250 million per year on unnecessary charger purchases.
Fast-charging standardization is an interesting one. Many Chinese phone makers all use different fast-charging standards to compete with each other, but most will support some form of USB-C Power Delivery fast-charging. So OEMs would need to provide fast-charging information so that they are informed about what charging speeds they may expect from the charger they already have at home.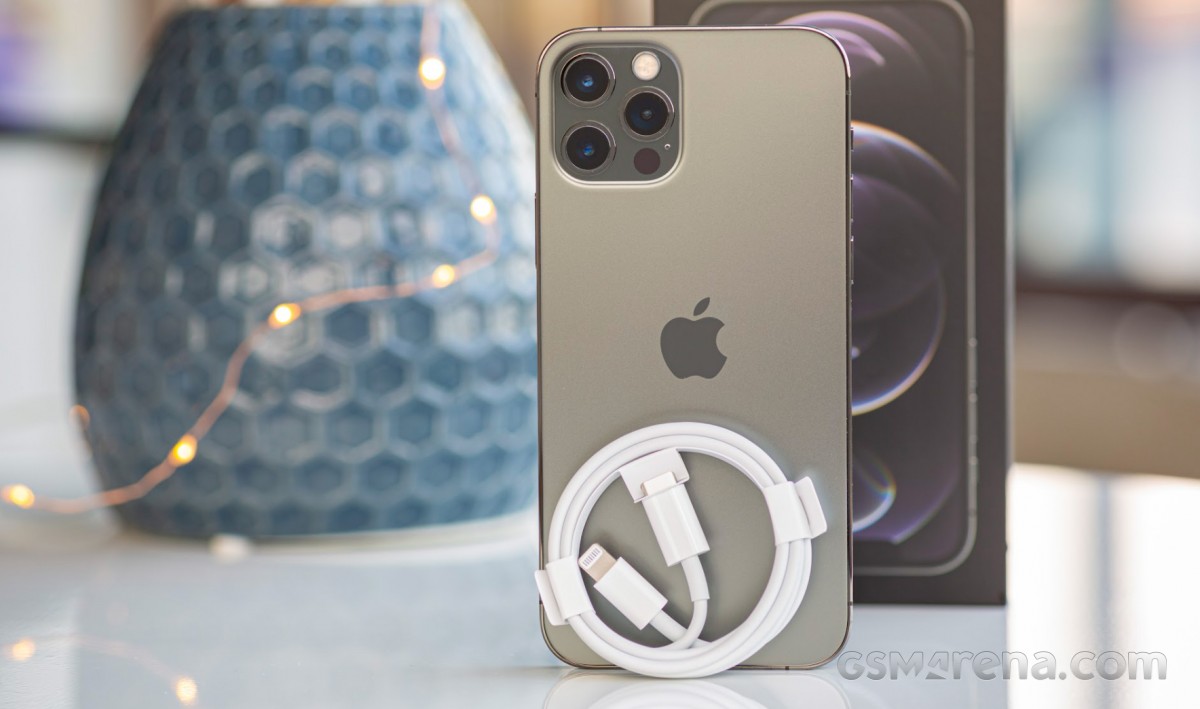 iPhone 12 Pro with included Lightning to USB-C cable
The proposed legislation will affect Apple the most. They'd need to make the switch from Lightning to USB-C. It's been rumored for years that Apple would make this switch, and even though Apple's MacBook and iPad have already switched to USB-C, its two most popular product lines: the iPhone and AirPods, continue to use the Lightning cable. This would hurt Apple's sales of chargers and cables, so Apple isn't giving in without a fight.
Even so, the proposed legislation still needs to be approved by the ordinary legislative procedure (co-decision): It needs to be adopted by the EU Parliament and Council. Once (and if) the legislation is approved, a transition period of 24-months will be given to OEMs to transition to the new EU laws.
S
Don't let them get away with this punishment for every brand that follows the rules and regulations which just don't even make sense and the business man know it's all about money which are just plan bad people who don't like this...
?
Setting up a standard protocol (say USB PD with a maximum output of 30W) for all OEMs while letting them retain their own proprietary protocol is good enough, so you can charge everything with a single charger (with USB PD) and people can still enjoy...
?
Your idea is basically killing phone makers mate.
ADVERTISEMENT