Is LG working on an Android One phone that will be a T-Mobile exclusive in the US?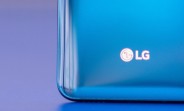 LG may be working on an Android One smartphone. Evidence related to this have been found in the kernel source code for the yet-to-be-launched LG Stylo 4. The device - codenamed 'cv5a' - may be a T-Mobile exclusive in the United States.

The confirmation that 'cv5a' is an Android One device comes from the suffix 'sprout,' which you'll find in the codename for almost every Android One device released so far.
As for specifications, based on the information dug out from the kernel source code, the handset is powered by Snapdragon 450 SoC, and features a 5.5-inch FHD+ (1080×2160) 18:9 LCD panel. RAM should be around 2-3GB, while battery is said to be of 3,000mAh capacity.
No information on camera sensors, but the device possibly features a camera button. Other details include USB Type-C port, NFC, Android 8.1, and no fingerprint sensor (in the US at-least).
Don't worry, I thought the same thing. I thought 'man, having those specs on Android Go seems like overkill'. But now it makes sense.
K
LG should do TWO models! Budget: $399 / AndroidOne 8.1 5.5in / 80% StB IPS / 2160x1080 QSD 636 / 4GB 64GB / microSD 3,000mAh / IP68 Premium $799 / AndroidOne 8.1 6.3in / 85% StB OLED / 2160x1080 QSD 845 / 8GB 128GB / m...
?
Right cause LG WANTS to limit it's sales...