Fujifilm has announced a new medium format camera. Called the GFX100, this new body comes with a 102MP sensor, built-in image stabilization, phase detection AF and 4K video recording.
At the heart of this beast is the new 102MP 55mm medium format sensor. A medium format sensor sits between the standard 35mm full frame sensor and a large format sensor. These sensors are normally used in cameras that have much more professional applications and often required for printing on a massive scale, such as for billboards.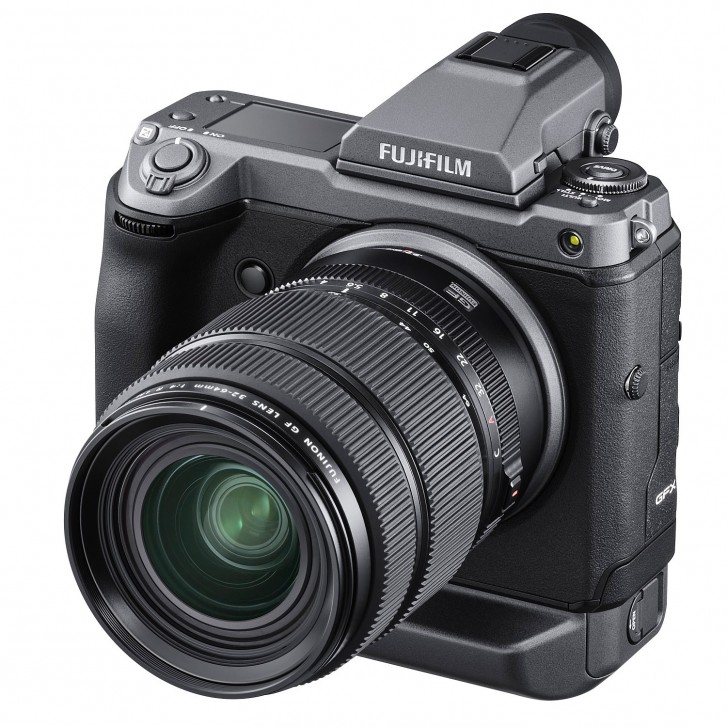 Coupled with the 102MP sensor is the Fujifilm X-Processor 4 processor. The camera can output 16-bit RAW files for high dynamic range and higher color fidelity. It has a native ISO of ISO 100 and can go up to ISO 12,800.
When you have a sensor with this high resolution, you need image stabilization of the highest order, otherwise even the smallest bit of camera shake becomes obvious once the image is blown up. The GFX100 includes built-in 5-axis image stabilization that achieves 5.5-stops of stabilization. Along with the sensor, the entire shutter unit is suspended with four springs to minimize shutter shock.
The GFX100 is also the first medium format camera to include phase detection autofocus, with 3.76 million phase detection pixels and almost 100% coverage.
Another first is the presence of 4K video recording at 30fps. You get access to Fujifilm's renowned film simulations as well as F-Log Rec 2020. The camera can also output uncompressed 10-bit 4:2:2 footage through the HDMI output to an external recorder.
Lastly, the GFX100 is a weather sealed camera with magnesium alloy body that is also designed for use vertically. The body, however, isn't significantly larger than a full-frame mirrorless camera, something that wasn't the case with older medium format cameras.
All of the quality, features and construction does come at a cost. The Fujifilm GFX100 is priced at $9999.95, which is about what you'd expect from a modern medium format camera. Still, the prices have come down from what they used to be in the past and this is, after all, a tool for the professional and not meant for use on vacations.
The GFX100 will go on sale June 30.
?
Ok... Where did the rest of the comment go
?
You're right, they probably cost more now.