Fujifilm has launched X100V, the latest in the line of popular compact cameras from the company. The X100V (the V is pronounced vee and not five, even though it's the fifth camera in the X100 series) is a major upgrade over its predecessor in every way, making it perfectly viable as compact but full-featured vacation or street photography camera.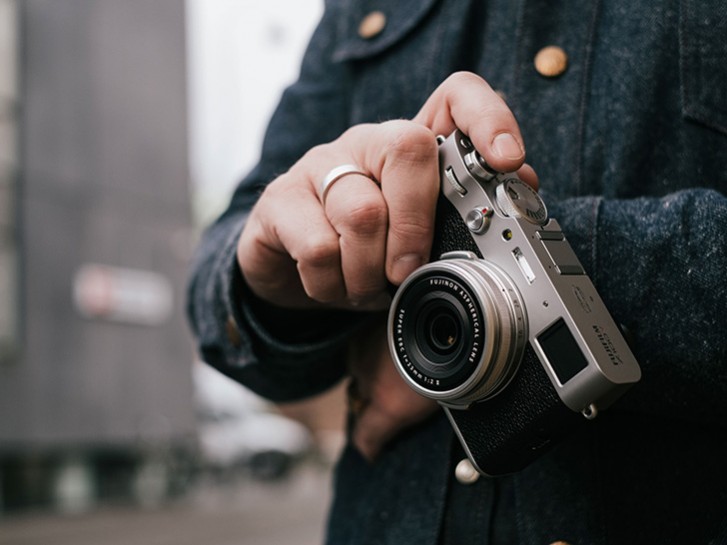 The X100V features a new 26.1MP backside illuminated X-Trans CMOS 4 sensor coupled with a new generation X-Processor 4. To go with the new sensor, the X100V also has a new 23mm F2 lens, which has a usable focal length of 35mm after you factor in the sensor crop, which is generally suitable for street photography style applications. It's a fixed lens, so you won't be able to switch them around like on most other cameras, but you can use optional attachments that alter the focal length of the lens.
The lens also features a built-in ND filter, which has been updated over the previous model and now features 4-stops. Unfortunately, the ND filters are only available in stills mode for some reason, and not for video.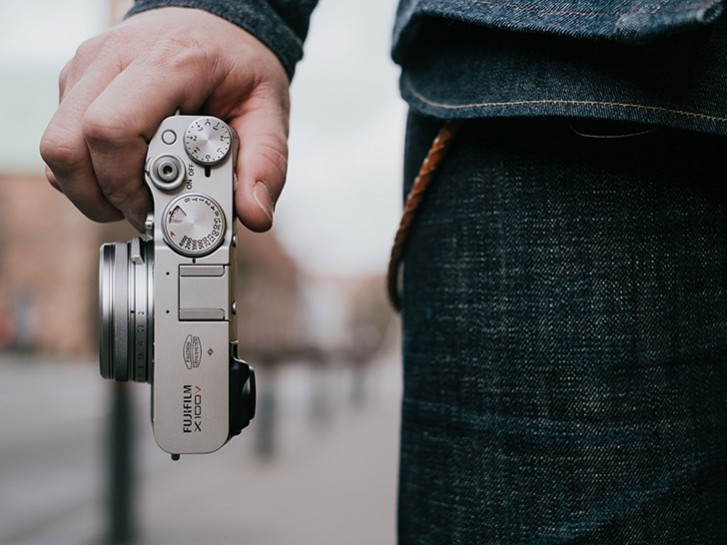 Speaking of video, the camera has a very capable video mode and can shoot 4K at 30fps in 8-bit 4:2:0 internally and 10-bit 4:2:2 externally through HDMI. There's a microphone jack but if you want to plugin your headphones for monitoring, you will need to use the bundled adapter with the USB-C port. The camera supports most of the popular Fujifilm film emulation modes, such as Eterna, and also F-log for a flat log profile.
All of this is built inside a gorgeous magnesium alloy and aluminum body that's either available in silver or black. You get tons of manual control dial, including a new ISO dial that needs to be raised to adjust and then drop down to lock into place. The X100V replaced the d-pad on the back with a joystick but most would see this as an improvement.
The X100V is partially weather sealed. The camera itself is sealed but the lens isn't. If you want full weather seal, you will have to attach some filter on the front of the lens, which then completely seals the camera.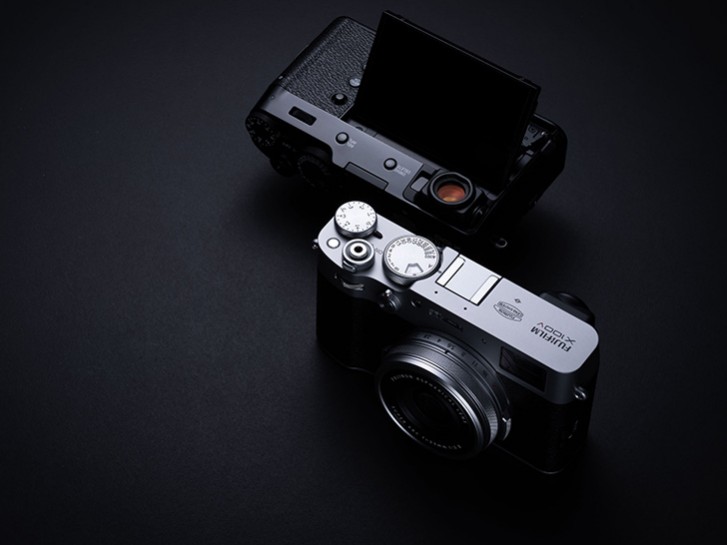 Overall, though, the X100V seems like a fun little camera for those with slightly deeper pockets. The compact size makes it ideal for those who want something pocketable and the fixed focal length is a refreshing change for when you don't want to fuss around with multiple lengths and just want to play within the camera's constraints and stick to what it's best at. Think of it as a high quality phone camera.
At $1400, the X100V is by no means cheap but seems really well-made with quality hardware and software. I doubt it's meant to be anyone's only camera but if you have a bigger camera with multiple lenses and want something smaller and simpler for the weekend, then this seems like a great option.
L
Samsung s10 is so much better and cheaper, good luck with that crap, s10 is king cameras, every youtuber said that :)
g
Meanwhile in Dpreview: "Fujifilm X100V initial review: The most capable fixed-lens compact camera, ever" Meanwhile in GSMarena: "mY 1pH0n3 i$ b3TTeR"
?
In your wedding, just your iPhone and don't hire photographers to take pictures.
ADVERTISEMENTS