Screen protector show Galaxy S9+ bezels will be only slightly thinner than S8+'s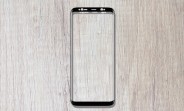 What do you do when the bezels on your phone are already very slim? Well, not much. This side-by-side comparison of screen protectors meant for the Galaxy S8+ and Galaxy S9+ shows barely any difference.
Okay, the bottom bezel appears slightly smaller so the new phone could be a millimeter or two shorter (hard to tell from this angle). But height is the less important direction Ė the 18.5:9 screen already made the phone pretty tall, a millimeter more or less doesnít matter all that much.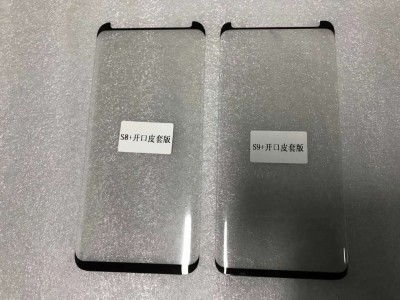 Screen protector for the Galaxy S8+ (left) and Galaxy S9+ (right)
And thereís not much to do about the side bezels, they are as thin as they are ever going to get. Itís pretty clear that the Samsung Galaxy S9+ will be best viewed from the back Ė the dual camera will be an instant tell that itís a new device.
D
I just gave you reasons why Samsung pretty much *dies* after 2015. Until then she was first in most things, by now she is 2nd to ... last to all. Stating facts is not Samsung hate, I'm owning a Note 4 for god's sake...
T
What a load of rubbish that is. Benchmarks are generally done when the device is new, out the box. Try running them again after 6 months of use, I love my S8 when I first got it, now nearly 1 year later its so laggy i don't even use it any more.
D
I'm the bot? Have you checked how much you're spamming BS on this write-up alone? That much Samsung hate is not healthy, man. :) You can try to deflect as much as you like but the facts stands, Samsung is THE mobile innovator since 2015. Your whata...