Samsung patents show the flexible Galaxy X screen will be pressure sensitive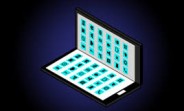 Mobile phone design has gotten stale recently, but they don't have to be – patents show a couple of different approaches to replacing the slab phone. One is the Galaxy X, of course, the much-rumored flexible phone.
One advantage of its flexible material is that it bends when you press down on it – this allows the screen to measure the force of your press. This is similar to the resistive touchscreens of old.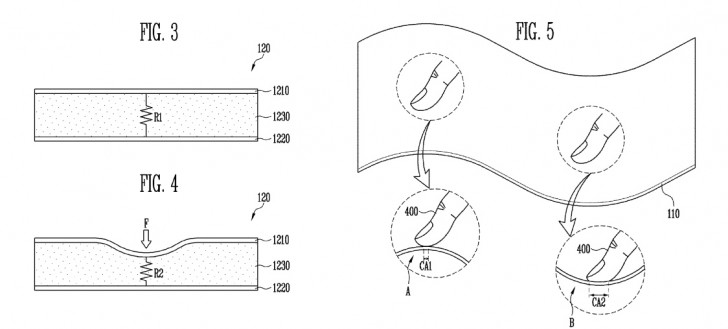 But what if we don't need phones at all? Another patent shows a "kitchen sink" smartwatch that includes basically everything – fingerprint reader, camera, proximity sensor and so on. Of course, the watch imagined by this patent is much more compact than the original Gear, which also had a camera but was fairly chunky.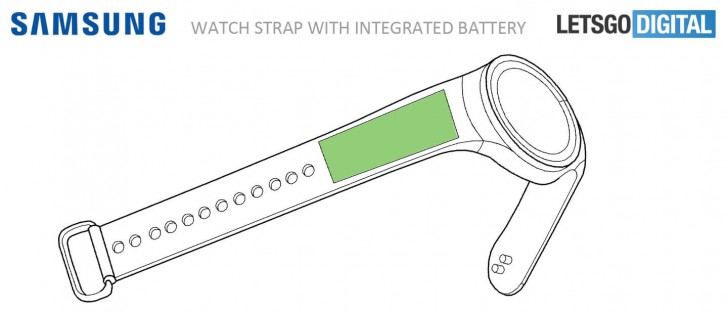 Battery life is the Achilles's heel of smartwatches, but instead of making the watch thicker, extra batteries can be stashed inside the watch straps. They will be flexible and relatively thin and will be compatible with a wide variety of strap materials – plastic, leather, metal, you name it.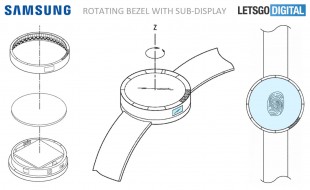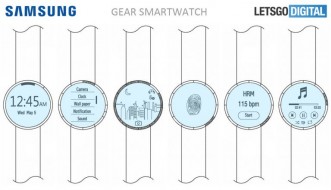 A camera and fingerprint reader may be included in future watches • A bezel with additional indicators
There's an interesting idea to upgrade the rotating bezel too. The patent suggests a ring of LEDs to illuminate the scroll indicator from the screen to the bezel. How much of this will make it into the Samsung Gear S4?
D
is SAMSUNG GALAXY X releasing december 2019 or in march 2018? i know from some where that its coming in march 2018. please give me a right news because i really interested about this phone.
G
I think this will become stale like Laptops and Desktop PCs...Beyond spec bump there isn't any real user scenario that demands changing the form factors too much and exotic like bendable displays with thin sheet etc...You definitely need speaker, cam...
L
Innovation compared to their old phone wtf then everyone is an innovator cause every manufactuer puts something which wasnt present in their older flagship And android wants to beat apple in sales not innovation cause android is ahead in later comp...