Popular synthetic CPU benchmarking tool Geekbench has been updated to version 4. The new version comes with multiple changes and is available across all major platforms.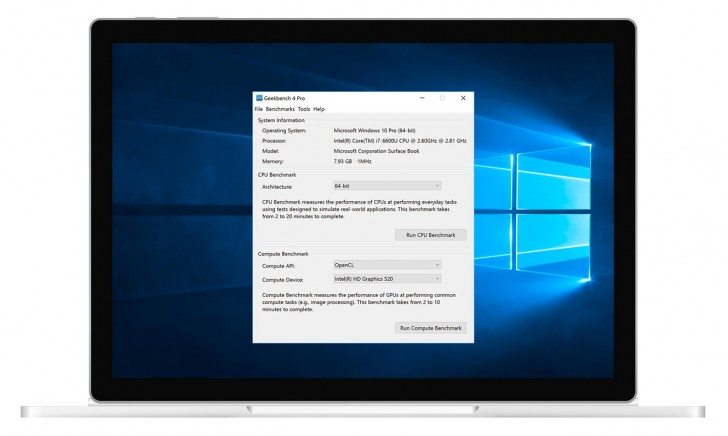 One of the major changes in Geekbench 4 is the removal of separate tests for mobile and desktop platforms. Previous benchmarks had different tests keeping in mind the hardware differences between the platforms but with the newer smartphones getting faster that is no longer necessary.
The updated benchmark includes new workloads, such as executing SQLite queries, processing LLVM file, and rendering PDF documents. There are also other workloads including JPEG compression, HTML5 parsing, camera, Gaussian blur, ray trace, and N-body physics.
Geekbench 4 also includes GPU compute tests, including workloads involving histogram equalization, Gaussian blur, RAW processing, particle physics, and more.
Geekbench is now available on Windows, macOS, Linux, iOS, and Android. The iOS and Android apps are free and fully featured. The desktop apps are paid and can be purchased with a private or professional license for single platform and multi-platform setups.
D
not EVERYONE are lazy. Akinaro. I don't mind getting a random phone (with decent amount of storage.) and test the feeling of it. Of either Android or iOS.
D
Hahahaha well audio is way more subjective. I find Beats Studio to have the best sound due to the nature of music i listen to but for someone who listens to opera it might be the opposite. I see only Geekbench scores for CPU performance as it's in co...