Popular action RPG Genshin Impact today released version 2.2 update for iOS. The update brought a new character as well as additional events, areas, and gameplay content. However, the thing we are interested in the most is the option for 120fps.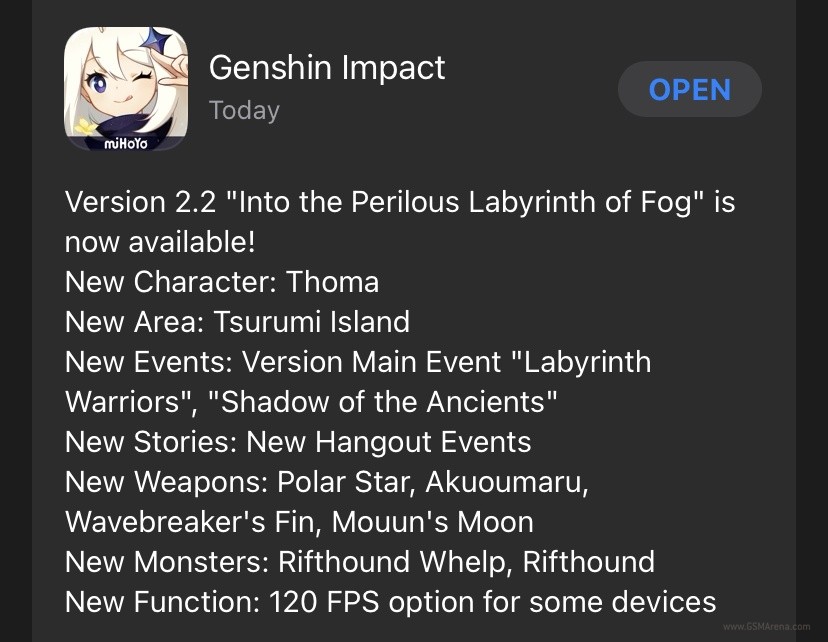 Right at the bottom of the update log is the entry 'New Function: 120 FPS option for some devices'. The text is needlessly vague as 120fps support really only exists on two Apple products at the moment, the new iPhone 13 Pro models and the iPad Pro models.
This makes Apple's devices the first to have frame rate options above 60fps in this game. That's because while Genshin Impact is available on a variety of platforms, including Android, PlayStation, and the PC, all of those are limited to 60fps (except the PlayStation 4, which is actually limited to just 30fps).
It's a strange decision then from developer miHoYo to bring a high performance option to mobile first before even the consoles or the PC. Hopefully, the option will be enabled at a later date on these machines.
A
Apple literally just released their first ever iPhone that supports high refresh rate. And genshin impact adds 120FPS to it
H
Alrighty. Tell me how the iPad is superior. And I don't want to hear the "android on tablets is superior to IOS" crap. IOS has thousands of times more app support, get over it.
H
Which ways? It´s insanely hard to get users to answer polls on their phones.
ADVERTISEMENTS