The Google Camera app has received a minor update to version 8.1.200. The biggest change is that you can now permanently disable Auto Night Sight (as in the setting doesn't reset every time you close the app like it used to). It's a simple change, but Pixel users have been asking for it for a while.
The Night Sight toggle has been relocated to the Flash setting – the options now are Flash Off (Night Sight is off too), Auto Night Sight and Flash On.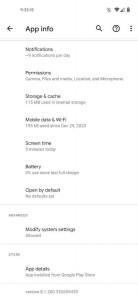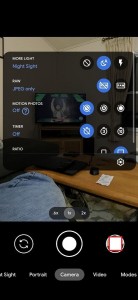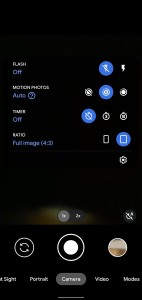 GCam v8.1.200 • Auto Night Sight toggle has moved • Previous GCam version • Even older version
The Auto setting for the flash is still missing. That was removed last year as part of the October update (and people weren't happy about the change). A member of the Google Support team said that the Auto Flash option will be reinstated with a later update, but it's not this one.
Check if your phone updated the Google Camera app to v8.1.200. If not (and you don't feel like waiting), you can pick up a copy from APKMirror.
?
No, 7 seconds are related to the total exposure time. If I also count the processing time, it will be more than 7 seconds. And as I said, it's not just the 3a, also the Pixel 5 exposes up to approximately 6.5 seconds (without counting the proc...
?
Wrong. Night Sight is Google's Night mode. As I have said, Pixel 5 and Pixel 3a Night Sight take up to approximately 7 seconds. Measured multiple times with Pixel 3a. And the Engadget Pixel 5 youtube video even shows that it takes up to 6.5 seco...
?
No, I am not wrong. Tested multiple times. Night Sight can choose an exposure time of 1/2s - 1s per frame, that's one reason why it often leads to blurry photos. HDR+ enhanced chooses 1/5s per frame. Most of the time HDR+ enhanced produces bette...
ADVERTISEMENT